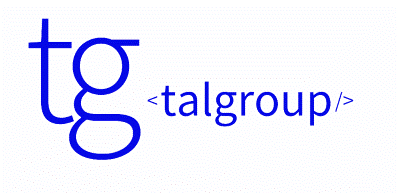 Account Executive (AE) - TAL Group Inc
Toronto, ON
Our team is hiring a full-time Account Executive in Toronto, ON! This role requires a passionate, forward-thinking and experienced Account Executive (AE) to help our company drive net new business sales into strategic named accounts.

In this position, you will take overqualified prospects during the sales cycle to further assess client needs, conduct software demos, handle objections, determine if the fit is strong and progress the sale towards a close. You will work directly with our clients and establish/develop key relationships. Specifically, you'll be targeting Tier 1 and Tier 2 Canadian Financial Institutions.

Perks You'll Love
- Generous, competitive compensation & performance bonuses
- Full health & dental benefits
- Join a stimulating environment with tremendous growth opportunity

What You'll Be Doing
- Quickly understand and communicate our client's value proposition
- Work as part of the sales team to implement value-selling processes
- Maintain accurate and timely customer, pipeline, and forecast data
- Use consultative selling to build value-driven relationships with prospective customers and help them achieve their business goals
- Work as a team to deliver the best customer experience always

What You're Bringing
- Experience selling software licenses preferably a quota of 6M-8M in prior roles
- Knowledge of Canadian banks, business software delivery and SDLC are assets
- Strong senior level contacts in Canada banking market
- At least 6+ years of experience as an AE

Does This Sound Like You?
- You're a hustler with an entrepreneurial spirit and will stop at nothing to help turn leads into revenue
- You have a proven ability to manage complex sales cycles from start to finish with a track record of successful revenue attainment
- You want to work alongside the founding executive team to help grow the business
- You care about the customer needs and understand how to deliver value through software solutions

We Are An Equal Opportunity Employer
All qualified applicants will receive equal consideration for employment without regard to race, color, religion, gender, gender identity or expression, sexual orientation, national origin, genetics, disability, age, or veteran status.

Canadian Work Authorization
All applicants MUST be authorized to work in Canada. Any applicants not meeting this criterion will not be notified and will not be considered eligible for the position.