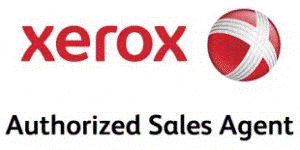 Agency Telesales representative B2B - Nova Imprint - Xerox Agency
Do you have the X-Factor?
Career Opportunity Atlantic region; Possibility working from home, anywhere in NS, NB or PEI.
* MUST BE LEGAL TO WORK IN CANADA *
Why we need you..
Are you a strategic thinking person who wants to help organizations find solutions to improve their business processes and their transition to state of the art technologies? Are you energetic, eager to acquire new knowledge, successful and results-oriented? Are you looking for a company that will help you gain invaluable business knowledge and experience through coaching and continuing development? An experience that will be recognized throughout the industry and that will be an major stepping stone in your career.
Are you looking for a challenging and financially rewardingcareer with a fixed salary and bonuses based on YOUR results? A career offering exclusive incentives like awards and trips around the world?
Why Xerox?
More than just a printing equipment manufacturer, Xerox is a global company, recognized for its innovations, which today, in 2019, helps customers make the move to digital, and brings a multitude of solutions to solve their business problems throughout this transformation while supporting customers by automating their key processes. We also want to help customers reduce the impact of hardcopy documents to the environment and share with them the expertise we have been building in sustainability for more than 40 years : "Print less and for less".
To cope with the constant changes, Xerox provides simple solutions to a complex world. We remain faithful to our tradition by providing solutions to business problems through various services, innovative technologies and the expertise of our employees and partners.
XEROX : Innovating the Way the World Communicates, Connects and Works : https://youtu.be/hzPIGgOFCko
Also, Xerox is recognized worldwide for its salestraining that prepares you to be among the best when you give your best!
Visit our careers website to learn more about our fun and supportive culture, and check out some awesome videos about current Xerox Agency employees and their journey since working as an Account Manager :
http://www.findyourxfactor.ca/fr/
Telemarketing representative 
Duties:

Making calls throughout Nova Scotia, and New Brunswick generating leads for our sales team. You will need to set up appointments and find potential clients for the sales team. You're the first step in the prospecting process, and our sales team will rely on your persuasive abilities and creative methods of finding potential customers. Your primary tool is the telephone, you also might find new business through email and social media.

Find Them First

Your main role is to find potential clients. You may end up calling 50 numbers before you get a lead. As a lead generator, you can leave the closing to the salespeople, just be able to nudge customers to the final sale.

Follow Up

The job duties often require that you follow up with potential customers to get them excited to meet with a salesperson and buy our products or services. You may have to call to confirm appointments or call back when a customer wants time to think.

Candidates must be eligible to work in Canada.Please send us your resume and come work with people like you who want to grow at their full potential in consulting / strategic sales

Edie Gilmore
Sales manager: NOVA IMPRINT


eddie@novaimprint.ca




 


Your Local Authorized Xerox Agency



50 000,00 $ - 70 000,00 $ /an
Salary + Uncapped Commissions, Bonuses