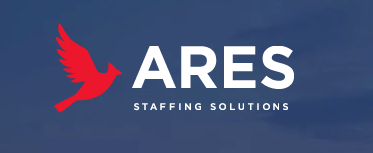 Android Engineer - ARES Staffing Solutions & JobPostings+
Toronto, ON
Thanks for checking out this fantastic new opportunity! 

Whether you're an experienced professional, or a recent graduate –  ARES brings value to your job search. Through our company, you can access opportunities and connect with an amazing network of Canada's top employers. 
---
Overview

Our client is a rapidly growing product development firm located in the heart of downtown Toronto that builds software-powered products that are enjoyed by millions of users globally.
Their Software Engineers build products on a variety of platforms and digital mediums, including web and mobile apps, wearables, smart cars, AR/VR and connected home. As an Android Engineer on a world-class team, you'll be exposed to the entire product lifecycle, from idea generation, design, prototyping, planning, execution, and ultimately shipping the final product to market. They are building a team that's passionate about innovation, apprenticeship (learning by pairing), and building the best connected experiences. 
Responsibilities
Building impactful products for Fortune 500 clients
Creating simple, clean code to power new user-facing product features
Maintaining a high level of performance and having a reputation for shipping quality product
Collaborating, teaching and learning with fellow engineers, designers, product managers, and clients
Refactoring and improving existing code as necessary
Ensuring code is written to standards, has sufficient test coverage, and adheres to design requirements
Assist with defining product and technical solution architecture
Ability to travel as required by client and engagement needs
Requirements
5+ years of professional Android software development
Experience in multi-threading, memory management, and network and cache optimization specific to mobile devices
MVP architecture in Android a plus
Knowledge of Android SDK performance tools and optimization techniques
Experience building consumer-facing products
A tenacious, entrepreneurial attitude with the drive to deliver high quality products on time
Strong interpersonal skills with the ability to collaborate across the team and work closely with clients
Experience working in a continuous integration and delivery model
Experience in analyzing, designing, and developing large and complex code bases and software systems, including API design techniques, to improve overall design and keep them clean and maintainable
---
After 20 years of success, we have the knowledge, relationships and resources to help your career soar. World-class companies select ARES to help staff their teams.
We specialize in Contract, Contract To Hire, and Permanent Information Technology Staffing.