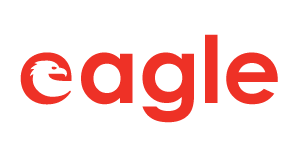 Application Developer - BI & Analytics - Eagle Professional Resources
Calgary, AB T2C4X9
Eagle is currently seeking an Application Developer – BI & Analytics for a permanent job opportunity, scheduled to begin immediately.


Key Responsibilities


The successful candidate will be responsible for:
Assessing system operations and implement reporting solutions to optimize performance;
Performing development to provide reporting solutions addressing specific business needs;
Root cause analysis on production issues;
The implementation of solutions to resolve production defects;
Administering and maintaining the Reporting Systems;
Providing end user support and training; and,
Supporting reporting applications on 7/24 basis based on on-call roaster.


Skills and Qualifications


The qualified candidate must have:
A University Degree in Computer Science, Information Systems, or equivalent Business Intelligence technical experience;
Four (4) to six (6) years of hands on experience in reporting tools with at least one (1) end to end implementation;
A minimum of one (1) year experience with a Dashboard Tool like Tableau or Qlikview. Experience in Qlikview Development and Admin preferred;
A minimum of two (2) years' of hand-on experience in SQL. Experience in SAP HANA will be an advantage;
Experience in ETL Tools like Informatica will be an advantage;
Strong experience in understanding of business users' expectations;
Experience in an agile environment; and,
The ability to be a team player, skilled in working in a highly collaborative manner.


Don't miss out on this opportunity, apply online today!


Eagle is an equal opportunity employer and will provide accommodations during the recruitment process upon request. We thank all applicants for their interest; however, only candidates under consideration will be contacted. Please note that your application does not signify the beginning of employment with Eagle and that employment with Eagle will only commence when placed on an assignment as a temporary employee of Eagle.