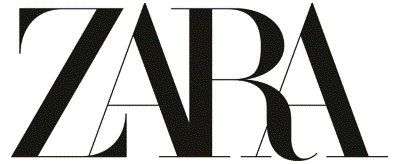 Associé à la vente / Sales associate - Zara Canada
Montreal, QC
Associés aux ventes :
Etes-vous passionné par la mode? Recherchez-vous un environnement de travail dynamique et stimulant ? Une entreprise reconnue internationalement ?Ne manquez pas cette occasion ! Zara est une marque internationale établie dans plus de 93 pays et compte plus de 7000 magasins dans le monde. Chez Zara nous croyons que nos plus grands atouts sont les personnes qui travaillent dans nos magasins. Si vous recherchez une carrière dans le domaine détail offrant des possibilités de croissance et de nouveaux défis, Zara est l'endroit pour vous!
Description de tâches et responsabilités:
Service à la clientèle
Réassort du magasin
Participation aux commandes de produits
Représenter l`image et la philosophie de l'entreprise
Respecter les standards de mise en marché et présentation visuelle
Suivre les politiques et procédures de prévention des pertes
Connaitre le produit, en particulier les meilleurs vendeurs
Compétences requises:
Sens aigu du service à la clientèle
Capacité de travail en équipe
Disponibilités flexibles (jours, soirs, fins de semaine)
Nous recherchons des candidats disponibles pour travailler à temps plein et temps partiel.
Zara offre des salaires et des avantages sociaux concurrentiels. Nous recherchons des candidats qui souhaitent contribuer au succès de l'entreprise, responsables et qui partagent notre passion pour la MODE!
Pour plus d'opportunités de carrières, visitez:
www.inditexcareers.com

__________________________________________________________________

You have a passion for fashion, you are dedicated and like to evolve in a fast pace environment? Zara is an international brand established in more than 94 countries and has over 2100 stores worldwide. At Zara we believe that our greatest assets are the people working in our stores. We are currently seeking dynamic, self-motivated and organized people. Applicants must enjoy working in a team environment. You'll have the support of a working team and the open, flexible communication policy of the INDITEX group. Your sense of independence and ability to make decisions as well as your knowledge on management, product and retail in the world of fashion will help you.
Main responsibilities
Selling and restocking the shop floor
Greeting and assisting customers
Fulfilling the Company's 6 minimums and core values
Respecting the visual merchandising standards and be familiar with the best sellers
Maintaining your zone (cash, floor, fitting Rooms or stock)
Following loss prevention procedures and store policies
Applicants should fulfill the following requirements:
Acute sense of customer service
Ability to work in a team
Flexible availability (day, evening, weekend and holiday)
We are looking for candidates with full-time flexible availability.
At Zara, we offer our employees:
A dynamic, fast paced workplace that's on the cutting edge of fashion
Opportunities for advancement in a quickly growing international fashion brand
A competitive and comprehensive benefit package for full-timers
If you are interested in this job opportunity, apply now by submitting your resume! We are looking for candidates who are fashion-oriented, responsible, creative, and who have imagination and a passion for fashion and the environment. Zara will put you into the heart of the action and the heart of its growth.
Zara also provides equal access to employment and will offer reasonable accommodations upon request, for job applicants with disabilities during its recruitment process.
For more job opportunities, visit: