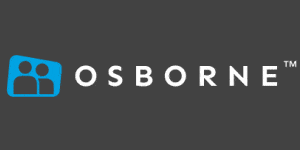 Auto Service Technician - Osborne
Brampton, ON
This is an excellent opportunity for highly skilled and experienced automotive mechanics to join a leading Canadian Auto Service leader's reconditioning centre in Brampton. Here you will in an excellent working environment with have huge progression opportunities, brilliant benefits and the chance to further develop your skills and career in Toronto GTA, Ontario.

The Role:
Inspecting motors in operation, road testing vehicles, testing automotive systems using computerised diagnostics and using it to isolate faults
Repairing or replacing parts and components of vehicles depending on the issue for areas including but not limited to the fuel system, brakes, steering and suspension, engine and drive train, emission control, and exhaust, cooling and climate control, and electrical and electronic systems
Test and adjust repaired systems to manufacturer's performance specifications
Inspecting and testing mechanical units, such as engines, transmissions, axles, and brake systems, locating any faults or possible malfunctions and repairing/replacing where necessary

A leader in high-class auto trade, our client who has an excellent reputation for the development and support of their team are excited to be further expanding their Auto After Sales team in Brampton.

You will be:
A fully licensed Automotive Service Technician/Mechanic (310S+)
Team oriented and professional with experience in dealing with customers
Reliable and productive, with a positive attitude and a drive to succeed
An experienced mechanic with 2+ years experience in automotive servicing

Passionate about motors, this team of professionals will be mentoring apprentice technicians and responsible for inspecting and repairing new and used vehicles.

Benefits Include:
Annual Tool & Boot Allowances
Health & Dental Benefits
Productivity Bonuses
Relocation package
Excellent discounts across the group and affiliated companies
Endless career progression opportunities

With an excellent salary, benefits, and training program provided as well brilliant opportunities for growth and advancement, this Equal Opportunity Employer is looking for positive, professional team members to grow and develop successfully in their company.

For more information please apply through the link provided for the attention of Rachel Brown or call Osborne on 416 860 6214

For more information on all our current jobs visit www.osbornerecruitment.ca
50 000,00 $ - 120 000,00 $ /an
Excellent salary, bonus, benefits and more