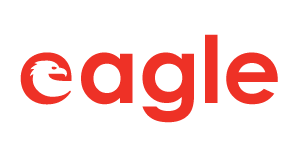 Bilingual Servicing Analyst - Intermediate - Eagle Professional Resources Inc
Toronto, ON M5K1A2
Our client requires a Bilingual Servicing Analyst - Intermediate with proven skills and experience who is a highly motivated individual.


This is a six (6) month contract with a top tier organization, to begin immediately.


Here's what you'll be doing:


This is a re-documentation regulatory project. This is a back end support role with no client interaction required. The role will be partial audit review and partial data entry.
Reviewing documents on a digital scanning software to ensure all information is valid and accurate;
Verify forms against system and update system when required;
If information requested on the forms is not accurate, forms will need to be sent back to the Customer Contact Center for re-submission; and,
Run and Review reports to accuracy and investigate any discrepancies
What you bring to the table:
Bilingual very strong command of the English and French language (both verbal and written); although no direct communication to customers is required, as this is a very large team with moving parts these individuals must be able to converse with their teammates and LOB's;
Must be able to work well with team and independently;
Strong technological capabilities/Ability to pick up new technologies quickly;
Quick Learner; and,
High School or Post-Secondary in any field will be assessed similarly.  


Don't miss out on this excellent career opportunity, apply online today!


Eagle is an equal opportunity employer and will provide accommodations during the recruitment process upon request. We thank all applicants for their interest; however, only candidates under consideration will be contacted. Please note that your application does not signify the beginning of employment with Eagle and that employment with Eagle will only commence when placed on an assignment as a temporary employee of Eagle.


JOB ID #57731