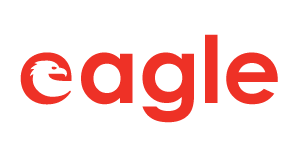 Business Systems Analyst - Eagle Professional Resources
Montreal, QC H2P1B6
Eagle is currently seeking a Business Systems Analyst. This is a five (5) month, contract position scheduled to start in May.


Key Responsibilities


The successful candidate will be responsible for:
Working under the supervision of the Senior Director, Data Foundation;
Initiating and participating as the Business Intelligence Analyst for this large data foundation project;
Understanding and documenting the data and reporting business needs of the business partners;
Extracting, validating and transforming data using different tools such as Hive, Impala, and Scala;
Documenting the business rules and validating the mapping rules produced by our technology partners;
Prototyping business needs and validating output with business partners;
Collaborating in the selection of the best solutions proposed by the IT team; and,
Participating in the documentation and execution of acceptance test strategies.


Skills and Qualifications


The qualified candidate must have:
Bilingual in both conversational French and English;
Seven (7) years of BSA and BA experience;
Seven (7) years of requirement gathering and recent functional coding experience;
Five (5) years of DW or BI;
Five (5) years of data warehouse experience;
Five (5) years of experience on business intelligence projects;
Two (2) years of knowledge of data modelling experience;
One (1) year QA experience;
One (1) year Hadoop experience;
Agile experience; and,
Banking experience.


Don't miss out on this opportunity, apply online today!


Eagle is an equal opportunity employer and will provide accommodations during the recruitment process upon request. We thank all applicants for their interest; however, only candidates under consideration will be contacted. Please note that your application does not signify the beginning of employment with Eagle and that employment with Eagle will only commence when placed on an assignment as a temporary employee of Eagle.