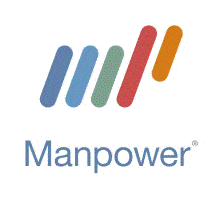 Chemical Research Engineer - Manpower Services
Calgary, AB
Manpower is currently seeking a Chemical Research Engineer for a long term Full Time position in Calgary with one of our clients, a recognized Petro-Chemical Company. This position requires a strong knowledge of fundamental Chemical Engineering principles and skills in analytical, modeling & simulation methods to carry out research projects in related areas. Research experience and knowledge with experimental techniques including data processing is considered an asset.
RESPONSIBILITIES:
Typical tasks may include but are not limited to:
Lead and initiate leading R&D projects to completion to support the Furnace Equipment and Separation & Fouling portfolio's
Provide plant support related to olefin plant challenges;
Coordinate technical programs for large-scale field pilot or plant tests;
Explore, identity, assess and qualify of non/semi-commercial technologies
Apply thermodynamics, mass transfer and heat transfer principles to complex systems
Conduct advanced (dynamic) process simulation of heat & mass balances (experience with HYSYS Dynamics and/or Aspen Plus will be an asset)
Ensure accuracy of results, identify unusual trends, recommend and take agreed upon corrective actions
Suggest improvements to numerical approach, equipment, procedures and processes;
Prepare internal technical reports and external papers for conferences and journal publications.
Qualifications
, MSc. or BSc degree in chemical or process engineering (preferred) or chemistry
Relevant experience of 2+ (PhD.) or 5+ (MSc.) or 8+ (BSc.) years in the petrochemical, refinery or related industry.
Experience to initiate, lead and supervise R&D projects and/or programs;
Experience in use and function of project management tools and practices;
Preference will be given to candidates demonstrating excellent academic records and achievements
A solid understanding of unit operations, heat and mass transfer, thermodynamics and numerical methods. CANDIDATES WHO ARE SELECTED FOR AN INTERVIEW WILL BE TESTED ON THEIR FUNDAMENTAL UNDERSTANDING;
ADDITIONAL SKILLS:
Results orientated with an understanding and utilization of processes and procedures;
A flexible working style and the ability to work safely, effectively and independently with teams of specialists to meet project needs;
Knowledge and understanding of petrochemical processes;
Well-developed critical thinking skills and an aptitude for thinking out of the box;
Demonstrate a continuous drive to improve and can challenge the status quo;
Excellent oral & written communication skills;
Please apply online and/or create and manage your profile at www.manpowerab.com Alternatively, you can email us directly at Melissa.hughes@manpower.com or call 403.298.4387 Please note that only qualified candidates will be contacted
Follow us on Facebook (manpoweralberta), Instagram (Manpower.AB), twitter (ManpowerAB) & LinkedIn (ManpowerAB).