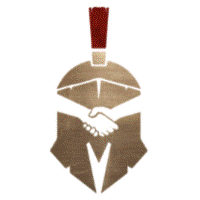 Client Care Associate - The Acquisition Group
Burnaby, BC V5G 4P3
Our Client Care Associates proactively manage assigned business accounts, develop relationships, actively participate in customer meetings, and work in support of the company efforts to maximize and develop each account to its fullest business potential.
We are currently expanding our sales team and looking for capable, competent, and highly motivated individuals. Client Care Associates will generate sales through leads which we will provide. There are opportunities to take on more responsibility and quickly grow into leadership positions. Along the way, we will invest in you, with the goal of making you an expert in sales and event marketing.
Working at Our Company means working in an environment that rewards your desire to:
Provide excellent customer service
Transform a job into a career
Earn a high-income potential
Have an advancement opportunity
Work within a proven system that supports you
Job Duties:
Work under the direction of senior managers and other department members to process new business orders, ensure customer satisfaction and develop assigned business accounts into active and strong customers.
Provide outstanding business customer service and sales support for our renowned customer base.
Act as the customer support contact for technical and business issues for accounts within assigned territories.
Provide support with preparation and follow up on customer contracts and agreements.
Learn to execute techniques demonstrated through initial training program and on-going individual training sessions.
Remain knowledgeable of all current brands, products, pricing, and promotions.
Enter customer information accurately and provide detailed notes as needed.
Requirements:
Customer service required, and business development experience considered an asset.
Superior communication and presentation skills
Excellent interpersonal skills, with the ability to maintain long-term professional relationships.
Very strong attention to detail and ability to thrive in a fast-paced, agile, passionate start up
Positive, can-do attitude and sense of humor are both absolutely required
Excellent documentation and communication skills (verbal & written)
Effective problem-solving skills including decision making, time management & immediate prioritization of tasks as assigned
Minimum Requirements:
Must be 18+ years of age
Must be able to pass a criminal record check
Available to work for full time from Monday to Friday
High school graduate or equivalent
If you feel you have the skill set to fill this role, please email us your resume for immediate consideration. We are excited to hear from you!
* We thank all those apply; qualified candidates will be contacted. *