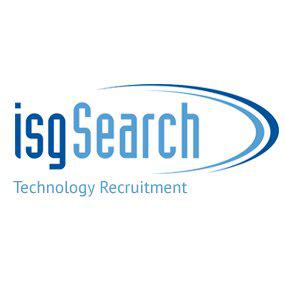 Client Services Coordinator - isgSearch
Toronto, ON M5B1N9
Our client is a global leader in financial technology solutions. Located in Markham, they are seeking a client services coordinator on contract.

The role:

Manage and oversee the coordination, execution and delivery of complex production jobs for one our clients. Ensure business requirements, timelines, Service Level Agreements and client expectations are consistently met. Manage and execute small to mid-scale change requests. Support and facilitate operational performance, tracking, reporting and reconciliation for production services.

Client Service Delivery Coordinators act as the primary contact between external clients, internal resources and partners.

Responsibilities:


Manage and maintain all day to day production activities.
Take ownership to coordinate and effectively communicate solutions around operational client facing issues
Work with partners, internal resources and clients to complete recurring production jobs and mailing projects.
Document specific Client Requirements with support of a Business Analyst, when required.
Communicate expectations of Client and advise parties of potential impacts of missed deadlines.
Set production plans and track production cycles.
Support, document, and in some cases, facilitate production timing / production testing. For example file transmissions, output review, detailed production schedules for client and partner review and reference.
Ensure delivery channels are prepared to complete mailings.
Set up and facilitate internal and external meetings with internal resources, clients, and partners.
Write and manage required paperwork (i.e. Purchase Orders, Work Orders, Change Requests)
Be responsible for client inventory levels and the order execution of replacement materials.
In conjunction with partners ensure that the necessary stock and materials are available for production.
Prepare and maintain reports on the progress of work, materials used and other production activities.
Maintain specific production related process documentation.
Act as a liaison between internal departments and partners.
Monitor each job through every stage of pre-production, production and post production.
Support and facilitate reconciliation or client billing.
Keep Senior Director / Senior Manager, Client and Partner Services informed concerning production issues [related to Partner activities], and escalate issues as required. Develop effective communication management and tracking of production issues.
Undertake and assume other tasks as determined and assigned.
Requirements:
Tools:
Microsoft Office, proficiency is required in Word, Excel, MS Project, VISIO
Minimum 3 to 5 years' experience as a Production or Project Specialist in the digital Print Industry.
Experience in the financial services industry (bank or securities industry) relating to management of daily transactional print and production is an asset.
Familiarity with key markets (investment community) is an asset.
Demonstrated ability to prioritize and handle the cyclical nature of the industry and fast paced work environment.
Has the ability to manage multiple client projects.
Strong knowledge of pre-print production and variable imaging and exposure to Direct Mail are assets.