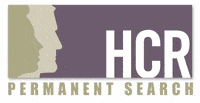 CMM Programmer & CMM Operator de HCR Permanent Search
Oakville, ON
Our client in Oakville has a need for experience CMM Operators and CMM Programmers. Opportunities are for the following shifts:
CMM Operators - Weekend Days (Fr, Sa, Sun, 6am-6pm) and Weekend Nights (Fr, Sa, Sun, 6pm-6am)
CMM Programmer - Day Shift
Key for this client is that the candidate must have work experience with any CMM Machinery and possess a college diploma/university degree.
CONTACT and RESUME SUBMISSION
If you feel you are an excellent candidate and have the required skills and experience indicated above, please send your attached resume and any important details to HCR Permanent Search, care of the Recruitment Consultant listed below. Only qualified candidates who are local to the Greater Toronto area and can work in Canada without restriction will be contacted. Please ensure that you indicate the name of the position you are applying for in the subject heading. Thank you for your interest.
Aaron Berger
Senior Account Manager
HCR Permanent Search
Local: 905-669-2400 x239
Email: aberger@hcr.ca
Website: www.hcrpermsearch.com