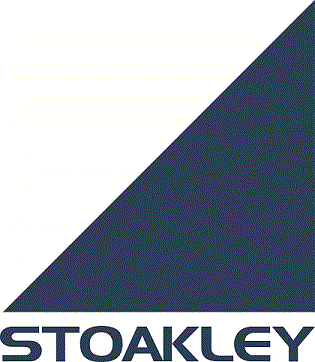 CONTROLLED GOODS TRANSPORTATION SPECIALIST - Stoakley-Stewart Consultants Ltd.
Halifax, NS
POSITION TITLE: 
CONTROLLED GOODS TRANSPORTATION SPECIALIST
JOB CATEGORY:
Logistics/Distribution/Warehousing
INDUSTRY:
Freight Forwarding
LOCATION:
Halifax, NS
DATE:
March 22, 2019
JOB ORDER NUMBER:
201209
THE COMPANY:   
Our client is one of Canada's most respected companies; dynamic, diverse and rife with possibility this corporate conglomerate is truly the career-minded professional's dream in terms of upward mobility, professional advancement and personal growth. In particular, this position has far-reaching influence across multiple divisions/industries and allows for significant personal impact and high transparency to the senior Executives.Please note that this role may be domiciled in either Halifax, Nova Scotia or Saint John, New Brunswick depending upon your geographical preference; just another instance of the benevolent nature of this employer of choice!!!
THE OPPORTUNITY:
A newly created role, you will be empowered to blaze a trail and bring to life strategic initiatives that arise directly from your effective, efficient and expert level understanding of all aspects associated with the import, export, transportation, storage and distribution of controlled goods. You will design and execute, following with impeccable adherence to all the requirements as set up by CGP, ITAR and other related government requirements, supply chain paradigms that satisfy the needs of all stakeholders both internally and externally. 
Working directly within the logistics services division of this expansive organization you will begin by serving the needs of non-arm's length companies and, over time, evolve into the commercialization of this expertise through the provision of controlled goods transportation and consulting to arm's length entities.Given the focus on controlled goods, and the creation of a secure supply chain, you will ideally possess Canadian Government Security Clearance or, at the very least, be in a position to attain this status. I look forward to discussing in detail this exciting & unique career opportunity with all qualified and curious individuals.
COMPENSATION:
Competitive and comprehensive compensation plan commensurate with experience.
EDUCATION:
Post-Secondary education an asset
EMPLOYMENT TYPE:
Permanent, Full-Time
REQUIRED TRAVEL:
MODEST
RELOCATION ASSISTANCE:
YES
CONTACT:
Trevor Stewart, President
HOW TO APPLY:
Please click on the "APPLY" button located elsewhere on this job posting (preferred) or email your resume to: tstewart@stoakley.com
LEARN MORE ABOUT THE RECRUITER:
Trevor Stewart: http://stoakley.com/meet-trevor-stewart/
ABOUT STOAKLEY-STEWART CONSULTANTS:
Stoakley-Stewart Consultants Ltd. is an Executive Search/Recruiting Firm with international reach. We opened our doors in 1977 and have grown to be one of the most successful employment agencies in Canada, boasting over 300 person-years of recruiting expertise.  We house a team of top-notch consultants, each acting as Subject Matter Expert in their chosen field. As a result, we provide professional recruiting services to clients and candidates in a variety of industries.

This expansive breadth of experience allows us, as a firm, to satisfy all of your hiring/employment needs. In accordance with Canadian laws, it is the policy of Stoakley-Stewart Consultants to consider all qualified individuals for available positions without regard to race, colour, religion, sexual orientation, country of origin, age, disability etc.

See ALL of our open jobs at: http://data.stoakley.com/alljobs.asp
WHAT ARE WE KNOWN FOR AND HOW DO WE HELP?
Helping talented professionals secure new, exciting and rewarding career opportunities.
Treating each unique individual with professionalism, respect and integrity.
Meeting your distinct needs by matching you with the right corporate culture.
PRIVACY POLICY:
Our Corporate systems comply with the provisions of the Personal Information Protection and Electronics Documents Act ("PIPEDA") which became effective January 1, 2004. To view our complete Privacy Policy please visit: http://stoakley.com/privacy-policy-2/
CONSENT POLICY:
By you ("the applicant") submitting your resumé and/or personal information here, grant Stoakley-Stewart Consultants Ltd. ("SSC") the right to use personal data for recruitment and selection purposes. The applicant understands that the applicant's personal information is only collected, used and disclosed by SSC in accordance with this form or otherwise as permitted by law. The applicant authorizes SSC to collect, use and disclose their personal information in order to attempt to assist them in gaining employment with of one of SSC's clients. For this purpose and as part of this process, the applicant authorizes SSC to take a number of steps, typically including, but not necessarily limited to: Obtaining their resumé and references (and any updates thereof); Interviewing them; Producing a video-clip of them; Speaking with their references; Verifying information and performing other searches and checks, done either by SSC or by an independent agency on behalf of SSC; Evaluating information about the applicant to analyze their suitability to potential positions; Disclosing any information about the applicant as provided by the applicant, by references and by other sources to any present or future client of SSC who, based on the applicant's qualifications, work requirements, desires and other factors and determined solely in the discretion of SSC, has or may have a position to which the applicant is or may be suited. The applicant understands that SSC will not disclose their information to a present or future client without speaking to the applicant first and receiving the applicant's verbal consent.
FOLLOW US FOR THE LATEST JOBS, CAREER ADVICE AND JOB MARKET TRENDS: