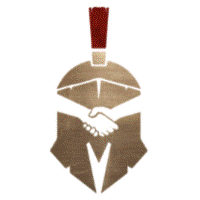 Customer Relations Representative - The Acquisition Group
Burnaby, BC V5G 1J9
What Do We Do?:
Our method is simple: we apply a customer friendly, face-to-face approach to our promotions and sales strategies. By directly meeting with customers, we can dramatically increase our client's sales without dramatically increasing their budget. Our technique is proven to be the most effective way to penetrate a targeted market and acquire new and profitable customers.
Are you someone who enjoys talking to people on a daily basis? If so, this would be the perfect job for you. We are currently looking for representatives who like to put our customers first and deliver the best possible experiences to them.
What You Will Do As A Customer Relations Representative:
With 17 locations across Canada, We are growing rapidly and is currently seeking Customer Relations Representative for support within our TELUS team. We need an enthusiastic individual who can listen to customer service issues and then offer a unique and innovative solution to each problem. The successful candidate for this role will be very well trained to have strong command of the company's customer service policies as well as on product knowledge that can be critical for offering quick and accurate assistance to customers.
Customer Relations Representative Position Qualifications:
You are customer service driven with enthusiastic attitude
Has a positive attitude and outstanding, adaptive communication skills
The Customer Relations Representative must be detailed orientated
Committed to delivering exceptional customer service and promoting client loyalty
Enjoy working in a team-focused and collaborative office setting
Must be able to commit to full time/part time

Must be able to pass a criminal back check
Must be 18+
What We Offer:
Work with industry leading clients like TELUS
Gain experience managing a team
Receive in-depth and comprehensive training
Build your resume and enhance your marketing expertise
Work with great teams to motivate you throughout the duration of your program
Receive a competitive compensation package
Team nights and retreats
What Will You Be Responsible For?:
Representing TELUS products at various settings
Displaying great customer service to our existing and new customers
Managing logistics and implementation of a marketing campaign
Training, developing, and motivating a team in field
Having a go getter mindset
Providing timely and complete follow-up to all customer requests
If you are interested in building your career with us, or getting hands on experience in the field – apply now.