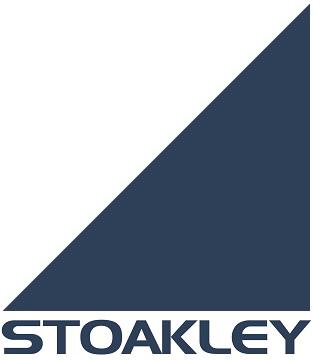 CUSTOMER SERVICE MANAGER, TRANSPORTATION - Stoakley-Stewart Consultants Ltd.
Toronto, ON
CUSTOMER SERVICE MANAGER, TRANSPORTATION
THE COMPANY:
Our client is one of the World's most proactive and influential Freight Forwarding organizations. A virtual "powerhouse" on the International scene, this organization is a force to be reckoned with. They offer the full gamut of freight forwarding services including transborder, ground, air, ocean, customs, warehousing, etc., allowing them to provide a "complete logistical solution" to their clientele. Their size, scope and expertise, are such that no logistical need is beyond their capacity and thus no client requirements will go unmet. This devotion to customer satisfaction has allowed them to secure some of the World's most respected organizations, global leaders in their own right, as trusted clients.
COMPENSATION:
Comprehensive and competitive compensation plan, commensurate with experience including base, bonus, benefits, vacation, etc.
THE OPPORTUNITY:
Due a recent promotion, our client is looking to hire a similarly amazing Customer Service Manager to fill the shoes of the prior incumbent who is moving on to tackle a prestigious senior role. Based out of Toronto, you will be managing a team of approximately 25 customer service professionals.
THE SUCCESSFUL CANDIDATE:
As the successful candidate, you will be an accomplished manager, an expert in the fine art of Customer Service and possess a functional understanding in the field of freight movement via ground, ocean or air. In fact, it really comes down to ticking off 3 boxes:
1) Operational proficiency in Freight Brokerage / Freight Forwarding, specifically ground.
2) Past success leading, developing, mentoring a team of customer service professionals.
3) Strong innate customer service skills and orientation.
I look forward to providing more "color" to this role in finer detail with all qualified and interested parties.
LOCATION:
Toronto, ON
POSITION TITLE:
Customer Service Manager, Ground Freight
EMPLOYMENT TYPE:
Permanent, Full-Time
EDUCATION:
University degree in logistics or business management would be considered an asset.
Post graduate education an asset.
CCLP, CIFFA, CITT, P.Log, or other transportation/logistics certification is an asset.
REQUIRED TRAVEL:
Moderate
RELOCATION ASSISTANCE:
Yes
MANAGES OTHERS:
Yes
CONTACT:
Trevor Stewart, President
HOW TO APPLY:
Please click on the "APPLY" button located elsewhere on this job posting (preferred) or email your resume to: tstewart@stoakley.com
LEARN MORE ABOUT THE RECRUITER:
Trevor Stewart: http://stoakley.com/meet-trevor-stewart/
JOB CATEGORY:
Senior Management
INDUSTRY:
Freight Forwarding
DATE:
August 7, 2019
JOB ORDER NUMBER:
201493
KEYWORDS:
Air freight, airfreight, freight forwarding, cargo, airline, freight brokerage, international trade, international freight, transportation, traffic, customs, surface transportation, overseas, shipment, import, export, trans-border, cross border, Ocean freight, CIFFA, IATA, CITT, P.Log., freight coordinator, freight broker, freight forwarder, cargo agent, logistics, Account Manager, Customs, CCS, CSCB, Customs Brokerage, Oil Gas, Project Cargo, Project Freight, Transborder, Transboarder, Trans border, Trans-border, HVS, LVS, cLVS, CBSA, courier, trucking, 3PL, warehousing, distribution, 4PL, Account executive, sales, inventory management, compliance specialist, Product Manager, Trade Lane Manager, pricing manager.
ABOUT STOAKLEY-STEWART CONSULTANTS:
Stoakley-Stewart Consultants Ltd. is an Executive Search/Recruiting Firm with international reach. We opened our doors in 1977 and have grown to be one of the most successful employment agencies in Canada, boasting over 300 person-years of recruiting expertise. We house a team of top-notch consultants, each acting as Subject Matter Expert in their chosen field. As a result we provide professional recruiting services to clients and candidates in a variety of industries. This expansive breadth of experience allows us, as a firm, to satisfy all of your hiring/employment needs. In accordance with Canadian laws, it is the policy of Stoakley-Stewart Consultants to consider all qualified individuals for available positions without regard to race, colour, religion, sexual orientation, country of origin, age, disability etc.

See ALL of our open jobs at: http://data.stoakley.com/alljobs.asp
WHAT ARE WE KNOWN FOR AND HOW DO WE HELP?
Helping talented professionals secure new, exciting and rewarding career opportunities.
Treating each unique individual with professionalism, respect and integrity.
Meeting your distinct needs by matching you with the right corporate culture.
PRIVACY POLICY:
Our Corporate systems comply with the provisions of the Personal Information Protection and Electronics Documents Act ("PIPEDA") which became effective January 1, 2004. To view our complete Privacy Policy please visit: http://stoakley.com/privacy-policy-2/
CONSENT POLICY:
By you ("the applicant") submitting your resumé and/or personal information here, grant Stoakley-Stewart Consultants Ltd. ("SSC") the right to use personal data for recruitment and selection purposes. The applicant understands that the applicant's personal information is only collected, used and disclosed by SSC in accordance with this form or otherwise as permitted by law. The applicant authorizes SSC to collect, use and disclose their personal information in order to attempt to assist them in gaining employment with of one of SSC's clients. For this purpose and as part of this process, the applicant authorizes SSC to take a number of steps, typically including, but not necessarily limited to: Obtaining their resumé and references (and any updates thereof); Interviewing them; Producing a video-clip of them; Speaking with their references; Verifying information and performing other searches and checks, done either by SSC or by an independent agency on behalf of SSC; Evaluating information about the applicant to analyze their suitability to potential positions; Disclosing any information about the applicant as provided by the applicant, by references and by other sources to any present or future client of SSC who, based on the applicant's qualifications, work requirements, desires and other factors and determined solely in the discretion of SSC, has or may have a position to which the applicant is or may be suited. The applicant understands that SSC will not disclose their information to a present or future client without speaking to the applicant first and receiving the applicant's verbal consent.
FOLLOW US FOR THE LATEST JOBS, CAREER ADVICE AND JOB MARKET TRENDS:
Congés maladie
Prévoyance
Prescription Drug Coverage (US)
Parking
Congés payés
Horaires flexibles
Événements employés
Mutuelle
Long Term Disability (US)
Prime sur performance
Congés payés