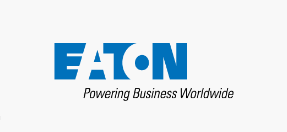 Customer Service Representative, Eaton Care - Eaton
Burlington, ON
Eaton is looking for a Customer Service Representative, EatonCare. The position is located at the Burlington, ON facility.
Reporting to the EatonCare, Customer Service Supervisor of ESSG Canada, the Customer Service Representative, EatonCare will be responsible for providing Eaton customers, distributors, end users, potential future customers and Field Sales with technical support and product, delivery, pricing, claims/returns and program information. The incumbent will also manage customer orders, including order entry and order changes, and will expedite orders and shipments with operations.


Making what matters work at Eaton takes the passion of every employee around the world. We create an environment where creativity, invention and discovery become reality, each and every day. It's where bold, bright professionals like you can reach your full potential—and where you can help us reach ours
You will serve as a key point contact for all product related activities that are handled through the EatonCare Customer Service Centre (pre-order/present-order/post-order).

You will provide telephone support for order entry, order expedites, special shipments as well as any other inquiries related to shelf-good products.

You will enter new orders from customers through multiple order entry systems, with emphasis on error-free order management and same-day order entry. Enters changes and cancellations from customers through multiple order entry systems, using established business rules.

You will provide product selection and identification for new applications, as well as cross reference for old-to-new and for competitors' products.

You will be responsible for maintaining accurate customer information, validating price, verifying order terms and conditions, confirming routing rules and entering shipment, quantity and date information.

You will be proactively communicating in a timely manner with external customers about order verification, order status, pricing and shipment status. Communicates in a timely manner with supply chain to verify lead times, schedule customer orders according to their delivery needs and communicate special handling requests.

You will manage orders in an environment within a fast-paced and changing environment across multiple business systems.

You will provide cross-functional support to our logistics and supply chain department as well as warehouses across Canada.

You will apply extensive knowledge of business processes and systems to excel at the following: expedite orders to prevent customer line downs or machine downtime; process emergency and/or expedited orders and shipments in a timely manner; provide customers and/or distributors with product information; and prepare price quotations.

You will maintain accurate and organized order files, order acknowledgments and customer contact information (including ship-to addresses).

You will promote customer satisfaction and achieves cycle time reduction through team-based problem solving. Regularly participates in cross-functional teams to solve recurring customer issues.

You will participate in the After-Hours Emergency Pager rotation (as assigned).
Perform all job functions with adherence to Eaton's Philosophy and Values as well as the Safety
When we embrace the different ideas, perspectives and backgrounds that make each of us unique, we — as individuals and as a company — are stronger.

Eaton has in place accessibility policies for accommodating employees with disabilities. If you are selected for an interview and require accommodations, please let the recruiter or hiring manager know so that we can work to make reasonable adjustments that best suit your needs. Accessibility information may be found at: http://www.eatoncanada.ca/EatonCA/OurCompany/Accessibility/index.htm  



Required (Basic) Qualifications:
Bachelor's degree or a Diploma from an accredited institution

A minimum of 1-year customer facing / customer service support experience

Ability to work in Canada without company sponsorship. Candidates must reside within 80 km from Burlington, ON to be considered.
 Bilingual in English and French

2 years' experience in the electrical industry

Strong computer skills and highly proficient in Microsoft applications

Knowledge of Global Vista, Oracle / Sterling platform

Working knowledge of BidManager software

Ability to multitask and work in a fast-paced environment

Knowledge of electrical and mechanical components and systems

Effective time management and strong analytical skills Excellent interpersonal skills (verbal and written communication)

Proficient in creative problem solving, conflict resolution and managing priorities

The position operates in a global business environment, dealing with diverse viewpoints and cultures