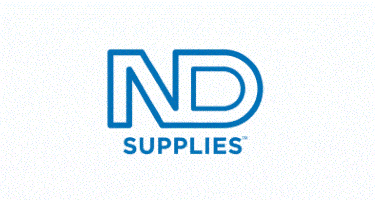 Customer Service Representative - N D Supplies
Richmond, BC V6V 2J7
The Sales Department is one of the most strategic pieces in the company, and the Customer Service Representative is a primary position to start a career in our Sales Team.
This position is a start up position and can shortly be recognized as a key player in our industry, company, and team, which may lead to promotions.
The Customer Service Representative is responsible for supporting the inside sales and administrative routine, to build and maintain a business relationship with clients by providing prompt and accurate service to promote customer loyalty.
Responsibilities
Growing market share through building relationships with customers;
Drive sales for company, taking orders from phone calls, emails, and walk in customers, creating accurate invoices;
Place outbound follow-up calls to sales leads and persuade potential customers to sell our products;
Strive to create new business by reaching out to new accounts, seeking out accounts and selling products to already existing accounts;
Foster and maintain ongoing relationships with new and existing accounts; promote the organization and its products, maximizes sales, and resolve any customer-related issues to the satisfaction and benefit of both the customer and the organization;
Ensures delivery of excellent customer service through fast and accurate processing of orders, communication, and coordinating with other departments to resolve inquiries;
Works together with the Outside Sales Representatives, Marketing and Warehouse team to assure sales are being processed thoroughly and in a timely manner;
Assist other duties in other departments within the company if needed;
Assist with order for delivery or pick up.
Qualifications and Education Requirements
A post-secondary education in business administration, marketing or science program would be an asset;
Preferred Skills and Previous Experience
1 year Customer Service experience required;
Positive, Pro-active, organized and Professional approach with good verbal and written communication and sales skills;
Confident when handling customer inquiries, quotations and applications;
Ability to problem solve and take ownership of each customer query;
Excellent communication, written and listening skills;
Experience with Microsoft Office suite;
Ability to prioritize workload, understand a sense of urgency and effectively meet deadlines;
Great inter-personal skills with the ability to collaborate and communicate with different departments;
Handling cash transactions of various amounts;
Knowledge about the cannabis industry would be an asset;
A passion for sales!
Only candidates located in Vancouver and Lower Mainland area will be considered for the position.