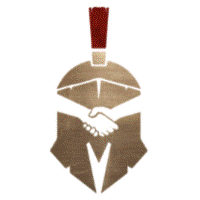 Sales and Marketing Representative - The Acquisition Group
Victoria, BC V8W 2H9
Looking for a new career? Want to join a company that really cares about growth?
Want to reap the benefits a small community on the island has to offer?
Are you the person in your friend group dubbed 'the organized one'? Are you all about the details? Does the idea of sitting at a desk all day bore you? Are you not afraid to get your hands dirty? Enough with the questions – if this sounds like you; you may have found your perfect fit.
We are looking for an energetic and enthusiastic person to join our tightly-knit Sales and Marketing team.


What You'll Do:
Infield interaction and phone conversations with potential and established customers on a daily basis
Manage the day-to-day responsibilities of an independent sales agent to generate new customers in an assigned high-volume territory
Demonstrate ability to close sales and overcome customer objections
Attend marketing events to promote sales (Mall Events, Condos, Trade shows)
Ability to find and position each customer's unique value proposition to satisfy their long-term needs
Develop and maintain exceptional consultative relationships with existing customers
Build and nurture relationships with fellow colleagues, while building and leading a team!
What We Want From You:
Excellent time management and organizational skills – we love prepared
A desire to have no two days alike – you thrive in constantly changing situations and are quick to adapt
Exceptional attention to detail (if there's a spelling error in this description, please tell us what it is in your application email)
The confidence and personality to deal with all types of people – you don't get intimidated easily
An interest in telecommunications and want to learn more about this ever-changing industry
What We Need:
18+ years or older
Full time hours (M-F)
Pass criminal record check
What You Get:
Daily training, and constant self improvement
Competitive compensation based on your experience and industry
Awesome co-workers (you must be okay with bad jokes, constant learning, and lots of food)
Team nights and networking opportunities within the company
A coveted position with a local company that has an amazing reputation since 2006
If this sounds right up your alley – we want to meet you.
This role is one of great responsibility, and those who have thrived in this position in the past, have moved into senior positions quickly.
Please apply with your resume and a brief description about yourself and why you believe you're the ideal candidate.