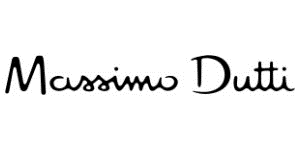 Department Manager - Square One - Massimo Dutti
Mississauga, ON
Massimo Dutti is an international brand with over 700 stores worldwide. Part of the Inditex Group, it is the sister brand of Zara and Zara Home. We believe that our greatest assets are in the people working in the stores. If you are looking for new challenges, Massimo Dutti is looking for you! We are currently seeking dynamic, motivated and proactive candidates with an interest in customer service.


Scope on the position 

Your main function is to lead your corresponding department. You are in charge of the employees, products and processes that are related to the department. You report to the General Manager and take over as manager on duty when the General Manager is absent. You are deeply involved in the visual presentation and allocation of the product. You foster a strong team spirit and reflect the image and the culture of Massimo Dutti while making the customer the number one priority.

Main responsibilities:
Supervising the commercial and sales team in the department
Confirming the orders correctly as well as taking calculated risk concerning upcoming collections based on clientele and location in order to maximize sales in womenswear
Ensuring that merchandising and image meet Massimo Dutti standards
Organizing sales team and HR activities for the department
Respecting and reinforcing LP and Health & Safety policies and procedures in the store
Leading by example and offering the best customer service possible

Applicants should fulfill the following requirements:
 2 years retail management experience
Team builder with a marked sense of customer service


Massimo Dutti Canada offers a competitive and comprehensive benefit package with opportunity of future advancement in the company. 
We also provide equal access to employment and will offer reasonable accommodations upon request, for job applicants with disabilities during its recruitment process. 
If you are interested in this job opportunity, apply now by submitting your resume! We are looking for candidates who are fashion-oriented and responsible; creative, who have imagination and passion for fashion and that are up to date with the latest trends.