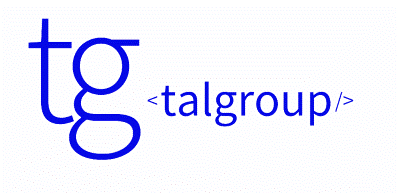 DevOps Engineer - TAL Group Inc
Toronto, ON
Hiring a full-time DevOps Engineer in Toronto, ON! Our client, a fast-growing innovative cloud-based organization, is looking for an experienced and enthusiastic DevOps Engineer to join its Technology team. As their new DevOps Engineer, you will be responsible for the continuous integration and continuous deployment of our client's lending and insurance platforms. You are responsible for delivering the end-to-end solution in the area of automated build, deployment, monitoring and server infrastructure

Perks You'll Love
- Join an innovative, people-centric organization with a diverse, passionate team
- Enjoy opportunities to continuously grow, learn & advance your career
- Fantastic culture and challenging projects

What You'll Be Doing
- Champion new DevOps capabilities and technologies within the company
- Work closely with Release Manager for coordination of product releases, deployments and upgrades
- Responsible for compiling, installing and configuring solutions
- Identifying process automation opportunities and design new automated processes to support CI\CD pipelines
- Build automated deployments through the use of configuration management technology (new modules and upgrades) as well as ensuring modules ready for production following our SDLC processes
- Routine application maintenance tasks and helping create requirements and procedures for implementing routine maintenance
- Create mechanisms/architectures that enable rapid recovery, repair and cleanup of faulty migrations with good understanding of fault tolerance and failure domains
- Integrate our client's automated test suite into an automated code pipeline
- Provide deep and detailed levels of monitoring across all levels of the application
- Help mentor other engineers and technical analysts
- Documentation of release processes and assist in developing and maintaining standards for release implementation
- Setup and maintain application development and testing environments
- Conducts research and attends training to stay abreast of current and emerging change and configuration practices and internal control standards
- Respond to production system incidents, helps to trouble shoot and resolve production issues

What You're Bringing
- Bachelor's degree in Information Technology, Computer Science or a related discipline and 5+ years relevant experience; or an equivalent combination of education and experience sufficient to successfully perform the essential functions of the job
- 3+ years of experience in a full-time development and/or operations role
- 2-3 years of experience in DevOps, automation, and infrastructure-as-code
- Experience in software design, development, testing, and implementation
- Good hands-on knowledge of Configuration Management and Deployment tools
- Thorough understanding of Source Control and Continuous Integration tools (TFS)
- Experience in developing Continuous Integration/ Continuous Delivery pipelines (CI/ CD)
- Experience automating deployment of applications, system configurations and security settings
- Team player with excellent time-management skills who understands Agile development practices
- Able to work independently while managing ambiguity, risk, and changing priorities
- Detail-oriented with good interpersonal skills and communication with all levels of management
- Ability to work successfully in a team environment, multitask, prioritize, and manage time efficiently

We Are An Equal Opportunity Employer
All qualified applicants will receive equal consideration for employment without regard to race, color, religion, gender, gender identity or expression, sexual orientation, national origin, genetics, disability, age, or veteran status.

Canadian Work Authorization
All applicants MUST be authorized to work in Canada. Any applicants not meeting this criteria will not be notified and will not be considered eligible for the position.