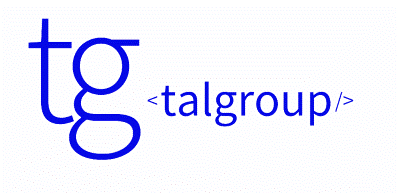 DevOps Engineer de TAL Group Inc
Toronto, ON
Hiring a DevOps Engineer in Toronto, ON! As a DevOps Engineer, you will be responsible for the deployment and maintenance of our client's cloud-based platform. The role requires you to have hands-on technical experience and a can-do approach towards environment automation / management and continuous improvement.

The role will encompass the use of a broad range of AWS technologies, operating systems(Windows, Linux) and application environments (SQLServer, IIS, Nginx, Aerospike, RabbitMQ) with an emphasis on the implementation of best practice cloud security principles

Perks You'll Love
- Joining a youthful, hungry, agile team! (It's a work hard, play hard atmosphere)
- Being part of an award-winning AI company right in the heart of downtown TO
- Work in a challenging, growth focused environment, using cutting edge technology, as a valuable contributor of a highly collaborative team
- Very competitive salary + bonus + options package!

What You'll Be Doing
- Lead, drive and implement highly scalable and complex solutions on the cloud
- Deploying, automating, maintaining, troubleshooting and improving the systems that keep the backend infrastructure running smoothly
- Proven experience in networking, storage, Windows, Linux
- Understanding of security best practices
- Working independently and collaboratively.
- Designing and communicating custom workflows, run books, and response documents
- Deploy, Automate, Maintain and manage the different environments
- Track and report on KPIs

What You're Bringing
- At least 3 years of experience with a wide range of AWS technologies (e.g. EC2, RDS, ELB, S3, VPC, IAM, CloudWatch)
- Solid experience as a DevOps Engineer in a 24x7 uptime Amazon AWS environment, including automation experience with configuration management tools.
- Experience deploying docker containers
- Robust knowledge of building CI/CD pipelines with Bamboo/Jenkins
- Windows and Linux system administration
- Experience with system monitoring tools (e.g. Nagios)
- C#, Python and Shell experience

We Are An Equal Opportunity Employer
All qualified applicants will receive equal consideration for employment without regard to race, color, religion, gender, gender identity or expression, sexual orientation, national origin, genetics, disability, age, or veteran status.

Canadian Work Authorization
All applicants MUST be authorized to work in Canada. Any applicants not meeting this criteria will not be notified and will not be considered eligible for the position.