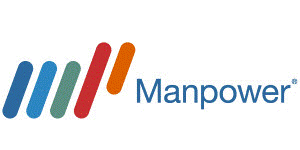 Digital Marketing Coordintator - Manpower
City of Toronto, ON
Manpower is partnered with Big 5 banks who is seeking a Digital Asset Marketing Coordinator for their growing team.

Job Details:
- Downtown location
- $19.55
- 2 month contract to start with potential for extension / hire

KEY RESPONSIBILITIES
*Support work efforts to categorize, index and archive all content within the DAM
*Evaluate digital assets for archiving, research rights issues, and maintain quality control of archiving processes
*Support the needs of internal and external users of the tool, assisting with access and user training
*May assist in evaluating, integrating and testing with other Marketing related technologies to deliver process and productivity gains
*Partner with internal technology solutions partners to support and test system functions

MUST HAVE:
*2+ yrs exp. working with a Content Mgt. System or a Digital Asset Mgt. tool (DAM)
*Exp. with info. organization such as tagging content & cataloguing taxonomy
*Familiarity with industry standard creative workflows & file formats (print, digital, video)
*Basic knowledge of Search Engine Optimization (SEO)

NICE TO HAVE:
-Exp. with Adobe Exp. mgt. Tool
-Studied Library Sciences and/or Info. Mgt. sciences
-Basic knowledge of Talent contracts & Rights Mgt. & media usage rights terminology
-Familiarity with metadata standards, tagging and taxonomy
-Bachelor's degree or equivalent required

ADDITIONAL SKILLS:
*Ability to multitask and prioritize
*Excellent organizational, verbal and written communication skills

ManpowerGroup recognizes the importance of providing an accessible and barrier-free environment. We are committed to creating a welcoming, fair and inclusive environment by offering equal opportunity to access our services. At ManpowerGroup, we are committed to providing accommodations, and will work with you to meet your needs.