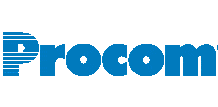 Director, Enterprise Information Management de Procom
Saskatoon, SK
Client ID: 292770

Director, Enterprise Information Management
On behalf of our client, Procom is looking for a Director, Enterprise Information Management for a full time permanent opportunity in Saskatoon (with an excellent relocation package).

Director, Enterprise Information Management - Job Responsibilities
Own & evolve the enterprise information (data & integration) architecture strategy and vision for the company & its subsidiaries. 
Lead a team of managers, contractors, and vendors in various data, information, analytics, and integration solutions across the enterprise.
Develop, maintain & support enterprise information management including the roadmap, principles, standards, & governance of enterprise information management. 
Provide strategy, direction & subject matter expertise for information management teams across the company & its subsidiaries to deliver business intelligence & data warehousing (BI/DW) related projects & support daily operations. 
Responsible & accountable for Capital and Operational budget to support current and future business needs.
Identify and anticipate potential risk, breaking down problems into their individual components and leading quick and effective resolutions.
Provide guidance and mentorship to direct and indirect reports to ensure achievement of goals and continuous improvement of enterprise information management.
Director, Enterprise Information Management - Mandatory Skills
University degree in Computer Science, IT, Engineering or any related fields.
10+ years of experience in working with and leading in areas of enterprise information management (EIM), business intelligence (BI), data integration and interoperability, and data management.
Previous senior leadership experience, managing a team of minimum 3 direct reports, and 10-20 indirect reports in data management
Previous experience in vendor management 
Working knowledge or previous hands on experience with Informatica ETL or Data Modeling, Cognos, Informatica or other BI reporting tools.
Experience with various mainframe and RDBMS based source systems.
Ability to work with cross-functional IT and business teams on information management projects
Excellent communication skills, collaborating with senior leadership teams
Director, Enterprise Information Management - Nice to Have
Designation or certification in data management practices
Previous experience in supply chain, retail, or oil & gas industries are a strong asset

Director, Enterprise Information Management – Location
Saskatoon (Excellent relocation package)

Director, Enterprise Information Management - Length
Permanent