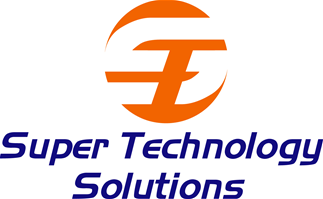 Dynamics 365 Architect/ Senior Developer in Ottawa, ON - Super Technology Solutions, Inc
Ottawa, ON
One of our premier clients is looking for a Dynamics 365 Architect/ Senior Developer in Ottawa, ON, Canada for 6-12 months' engagement. If interested, please submit your resume ASAP indicating (a) your date of availability (b) current location (c) desired hourly rate, W2 or 1099?
RESPONSIBILITIES:
To help design solution architecture and processes to accommodate identified initiatives and projects for the Dynamics 365 platform.
To deliver Dynamics 365 solutions in partnership with the existing Dynamics 365 development teams following the Scrum methodology.
To support operational staff through knowledge transfer for ongoing evolution and maintenance of Dynamics 365 solutions.
To investigate and analyze existing applications to see if they can be migrated to the Dynamics 365 platform.
To mentor and train staff on various Dynamics 365 disciplines.
DELIVERABLES:
Create an analysis report of potential legacy applications to be migrated to Dynamics 365.
Migrate applications identified in the above report to Dynamics 365.
Contribute to deliverables on multiple Dynamics 365 DST incentives and projects currently in flight.
Hold knowledge and mentoring session with City staff.
Produce the deliverables listed above in a two-week sprint-cycle cadence.
REQUIRED SKILLS / EXPERIENCE:
Eight years of experience in Dynamic CRM Configuration
Eight years of experience in Dynamics CRM Customization
Three years of experience in Dynamics 365 Configuration
Three years of experience in Dynamics 365 Customization
Five years of experience writing CRM Plug-Ins
Five years of experience configuring CRM workflows
Two years of experience with common data Modules
Five years of experience SQL Server Integration Services
Two years of experience with Flow
Two years of experience with PowerApps
Five years of experience with JavaScript
Five years of experience with XML
Five years of experience with HTML 5
Five years of experience with fetch XML
Eight years of experience with .NET framework coding in C#
Fifteen or more years of general software development experience
Five years of experience with Unit Testing, System Testing, Functional Testing, User Acceptance Testing
Experience with automating testing and automated testing tools
Strong English oral and written communication skills
Strong technical writing skills.