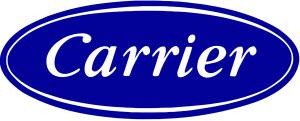 EH&S Generalist - Carrier Commercial Service
ON
Carrier is currently recruiting for an EH&S Lead to Manage the Canadian HVAC organization EH&S Program, initiatives and performance, as well as in preparing all environmental, health & safety matters as required by corporate headquarters.
Key Job Responsibilities
• Work within corporate EHS programs to gather best practices, modify, communicate and mange a Canada national EHS program
• Assess EHS risks and building safe work programs, also capable of implementing continuous improvements in a EHS program.
• Familiar with Field mechanical commercial building trades and commercial construction practices.
• Manage Workplace safety Accident claims
• Participate in Workplace safety industry committees.
• Provide field staff with relevant information and support in executing corporate and provincial occupational health and safety requirements
• Monitor provincially sanctioned health & safety certification for assurance of good standing of relevant certification
• Initiate and influence integration of EHS policies and practices into the business
• Assist with the implementation of EHS programs and procedures to ensure company compliance
• Facilitate Training, Contractor Safety, Fall Protection and Audit programs as directed by the EH&S Safety Manager
• Maintain EHS Support Central and EHS Libraries sites as required
• Support assigned areas with audits, accident investigations and safety concerns
• Work directly with local branch office EH&S representatives to ensure all locations meet both corporate and provincial reporting requirements. Ensures required EH&S meetings are held and minutes are distributed to local and national management
• Gathers data for compliance with relevant corporate EH&S program reporting requirements as it pertains to the national EH&S and fleet management program standards
• Ensure collection and consolidation of monthly health and safety workplace inspections that are conducted at all locations utilizing standardized Workplace Inspection Reporting
• Lead investigation and collection of documentation of actual and near miss incidents and ensures local management in unison with National EH&S lead resolves identified unsafe work environments and practices
• Coordinate employee training on Health & Safety related topics and assists with the facilitation of Health & Safety seminars/workshops
• When necessary, travel to other company locations to assist with EH&S related matters
• Bachelor's degree in safety, engineering or related field required
• 3-5 years of experience in an EH&S related position
• Knowledgeable with EHS legislation across Canada
• Bilingual in French and English preferred
• Understanding of provincial occupational health and safety and related legislation