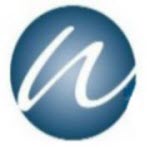 Electrician - Winter Technical Staffing
Concord, ON
Title: Electrician
Type: Full Time – Permanent
Location: Concord, ON
Position(s) 2 (1 for afternoons and 1 for Nights)
Pay: $32+ per hour + shift premiums - depends upon experience
Benefits: Yes
Shift: 1 for afternoons (2 pm to 10 pm) and 1 for Nights (10 pm to 6 am)
Shift Premium: Afternoons ($0.60 per hour) - Nights ($0.75 per hour)
Job Introduction:

Hiring a Maintenance Electrician for our Concord location to ensure the continuous operation of all plant equipment and machinery. If you have a valid Industrial Electrical License (Red Seal preferred) and are a results-driven and hands-on individual, we invite you to join our team.
Major Responsibilities
Responsible for trouble shooting, repair and calibration of all production and building equipment.
Retrofit of existing equipment and installation of new equipment.
Trouble-shoot and diagnose electric/electronic systems faults.
Ensure all work meets that Ontario Electrical Safety Code.
Accurately complete required reports daily or as required.
Assist in maintaining inventory levels in maintenance stock cabinets. Process purchasing requisitions as required.
Perform all PM's as distributed
Perform all work in good standard, respond to off duty calls; work weekends and overtime as required
Follow all work cell and/or department standardized work instructions/procedures.
Ensure compliance to QMS (IATF16949), EMS (ISO14001), and security (PIP) requirements.
Ensure, with the cooperation of other departments and Corporate that the division achieves and maintains the highest possible Customer rating for satisfaction; strive for zero defects in all areas of the business.
Ensure enforcement of Customer Specific Requirements and Quality Management System (IATF16949) without compromising either client or its Customers.
 Initiate and/or participate in continuous improvement activities.
Promote and comply with health, safety, and environmental standards, safe operating procedures, good housekeeping practices and the observance of protective equipment requirements at all times.
Attend authorized training in order to develop and/or maintain relevant job-related knowledge, techniques, skills, and/or certification.
May be required to carry out job duties and responsibilities in a work environment that may include, but is not limited to, varying levels of noise and/or temperature.
Perform any other reasonable duty as required or assigned by Management.
Knowledge and Education
Secondary School Diploma, or equivalent
Certificate of Qualification – Ontario licensed Construction Electrician or Industrial Electrician required, Red Seal Licensed preferred
Proven experience in the maintenance of Facilities equipment and Plant equipment
Skills and Competencies
Well-developed communication, organizational, interpersonal and analytical abilities
Must be able to read any circuit diagram and correlate to actual work piece; blueprints; technical manuals
Good knowledge of related codes (CSA/Ontario Hydro Electrical Code Book), health and safety act, fire codes, building codes, environmental laws); able to recognize all North American symbols
Capable of using DVM, AMP probe, Meggan, PLC Loaders.
Good understanding of PLC, Ladder Logic, Servo Drives, DC Drives
Strong fundamental knowledge of ABB and Allen Bradley PLC programming
Minimum of Level 1 Fanuc training required
Manual dexterity with the ability to lift heavy objects
Valid forklift license; Ontario Propane Cylinder Handler training; Overhead Crane/Scissor Lift licenses, Fire Safety training; Dangerous Commodities training
Able to work well independently and within a group
Understanding of lean manufacturing, an asset
If you have the skills and experience that we are looking for to be successful in this role, please submit your resume by email to rob@winterstaffing.com , or fax 416-495-8487 quoting the job title in the subject line. Only successful candidates will be contacted for an interview.
                  www.winterstaffing.com
                    We are an equal opportunity Employer
à partir de 32,00 $ /heure