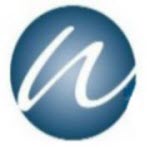 Electro Mechanical Assembler - Winter Technical Staffing
Brampton, ON
Electro-mechanical Assemblers
Our client is a manufacturer of packaging equipment. They are looking for experienced electro-mechanical assemblers for their busy production floor.

SHIFT-  Monday to Friday (dayshift)

DUTIES
Assembling machinery using blueprints
QUALIFICATIONS
-Must be mechanically inclined
-Able to take direction and work within a team
-Must have at least 2-3 years experience assembling machinery
-Able to read blueprints
-Good communication


If you have the skills and experience that we are looking for to be successful in this role, please submit your resume by email to aneezah@winterstaffing.com or fax 416-495-8487 quoting the job title in the subject line. Only successful candidates will be contacted for an interview.
We are an equal opportunity Employer