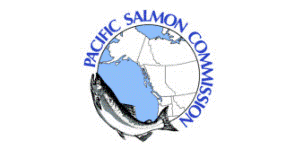 Endowment Fund Manager - Pacific Salmon Commission
Vancouver, BC V6E 1B5
The Pacific Salmon Commission (PSC), an international organization responsible for transboundary salmon fisheries management in Canada and the United States, is seeking an Endowment Fund Manager for its headquarters in Vancouver, B.C. This position is open to Canadian and non-Canadian citizens.
This is a senior position within the PSC Secretariat (headquarters), reporting to the Executive Secretary and part of the management team. In coordination with Secretariat staff, members of the PSC's two Endowment Fund Committees (Fund Committees), and the PSC's Yukon River Panel (Yukon Panel), the incumbent is responsible for overall administration of the PSC's three grant programs.
These programs generate funding for salmon research and management projects through returns on a USD$140 million corpus invested in international financial markets as well as annual government appropriations. Since their respective inceptions, the three grant programs have funded hundreds of projects in Canada and the United States with expenditures exceeding USD$100 million.
Major duties
The incumbent will serve as the authority and primary contact on PSC grant programs, including processes for project review, selection, implementation, and reporting. In particular, the successful candidate will:
oversee information dissemination about project results, Fund Committee/Yukon Panel activities, and related issues under the guidance of the Fund Committees, Yukon Panel, and the Executive Secretary;
facilitate communication among the Fund Committees, Yukon Panel, Commission, Secretariat staff, and other bodies as necessary
provide an annual report to the PSC Commissioners about fund expenditures, status of the master trust, and other significant issues as directed;
organize and lead visits to project sites as directed by the Fund Committees and Yukon Panel;
document major achievements in PSC-funded projects through photography, videography, website postings, and other means;
maintain an archive of funded projects, including scientific results, financial records, and principal investigators;
liaise with financial advisors, investment managers, consultants, Commissioners, project proponents, and others with an interest in the activities of the Fund Committees and Yukon Panel;
help design and implement any future grant programs, as decided by the PSC;
supervise a Fund Assistant and an administrative assistant;
maintain records of Committee decisions and action items;
implement Committee decisions as directed; and
generally assist the Fund Committees and Yukon Panel in the exercise of relevant duties.
Minimum Qualifications
Bachelor's degree (from a recognized post-secondary institution) in biology, resource management, conservation, or related field;
Demonstrated experience in leading or implementing a large-scale grant administration program;
Excellent English communication skills, written and verbal, to explain technical information to a variety of audiences;
Proficiency in Microsoft Office Applications (Word, Excel, PowerPoint, Access);
Demonstrated ability to work efficiently while under time constraints on multiple projects;
A high degree of adaptability and ability to cooperate with people from different backgrounds;
Valid passport and ability to cross the U.S./Canadian border regularly
Advantages
Experience in leading and managing professional staff;
Proficiency in salmon fisheries science and biology;
Knowledge of photography/videography/drone operation;
Understanding of financial markets and the fundamentals of investing;
Experience with interjurisdictional, Tribal/First Nations, or international fisheries management organizations.
Salary and benefits
Salary range: CAD $90,000 to CAD $114,000, which is equivalent to the Canadian Public Service classification for a C0-3.
The PSC offers a full benefits package including a defined benefit pension, extended health and dental coverage, life insurance, and disability insurance. The position is solely with the PSC, not the Canadian Public Service, although qualified public servants have the option of transferring their pensionable service to the PSC pension plan.
Interested applicants should have a flexible attitude and enjoy being part of a dynamic and progressive team in a unique international organization. If interested, please forward a cover letter and résumé by February 7, 2020 to Julie Ehrmantraut (Resumes@psc.org). Select candidates will be invited for an interview February 22-25, 2019 with an expected start date on or about March 16, 2020. This position is open to Canadian and non-Canadian citizens.
90 000,00 $ - 114 000,00 $ /an
full benefits