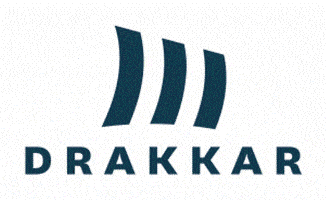 Engineering Specialist – Service Engineering Avionics Systems - DRAKKAR
Montreal, QC
Engineering Specialist – Service Engineering Avionics Systems
about the job
You like to work with others to push forward mobility around the world with the help of your ideas? 
If you have a good idea, our client has the right environment so it can become a unique project or an exceptional experience. Your ideas are their fuel.
Join a company where there is many growth possibilities!
your responsibilities
-        Lead resolution of technical in service issues for the CRJ Family of aircraft
-        Coordinate technical investigations with other engineering disciplines, suppliers and aircraft operators
-        Prepare and issue Electrical and Avionics related product changes, modifications and repairs
-        Answer technical queries from the Field Service Representatives and the airline operators
-        Be involved in operators' conferences and operator technical reviews
-        Analyze and approve new system concept proposals and integrate them in aircraft documentation
-        Prepare functional test engineering requirements (FTER), Test definition Sheets (TDS) and avionics systems certification reports
-        Coordinate with system suppliers to achieve good integration
-        Communicate and coordinate with Transport Canada's design approval designees (DADs)
-        Investigate avionics system problems identified on aircraft in service or in production
-        Provide engineering dispositions
-        Support Continuous Airworthiness (CAW) processes
our offer
-        Renowned company
-        Competitive salary
-        Weeks of vacation
-        Health insurance
-        Shift premiums
our requirements
-        Have a university degree in Aeronautical Engineering or equivalent
-        Be a team player showing initiative, have a strong sense of responsibility and possess good technical and commercial judgment
-        Have at least 10 years of relevant experience with the specification, design, development, integration, test and certification of Avionics systems on aircraft
-        Technical experience on the CRJ or Challenger family of aircraft is an asset
-        Have strong English (written and spoken) communication skills
-        Be capable of working under pressure, be attentive to details, have good planning skills and be fully committed to accomplishing work on time and on schedule
-        Be computer literate and familiar with commonly used software (MS Office)
-        Catia V5 experience is an asset
-        Have strong investigative skills
-        Be self-starter, enthusiastic, well organized and customer oriented
CONTACT
Daphné Rioux
Talent Acquisition Specialist
514-871-0561 poste 2011
daphne.rioux@drakkar.com