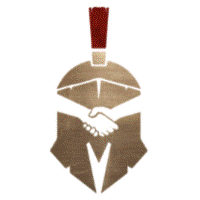 Marketing and Sales Representative-Client TELUS - The Acquisition Group
Edmonton, AB T5J 1V1
We have an excellent opportunity in our Edmonton office for a motivated individual seeking a challenging and rewarding opportunity in a fast-paced sales environment. Join us and become an important member of our sales and marketing team! You will have the opportunity to be part of a leading sales team and be recognized for your demand-creation ability.
This key position provides a superior standard of service to prospects and clients to market the services. The successful candidate must possess the following qualities to manage the high demands of this fast-growing industry:
Strong team player and proven self-starter
Superior organization and follow up skills
Excellent sales skills and a high level of independent motivation
Must be able to travel and work with customers throughout the identified region
Diploma or high school graduate preferred or commensurate experience
Ability to make quality presentations to small or large groups
A proven track record of being customer-focused and able to build strong relationships
Experience in the home services industry is desired
Experience selling features and benefits is preferred
SKILLS TRAINING:
Learn sales and marketing fundamentals
Learn to conduct interviews and take part in the hiring process
Learn how to build, train, support and lead your own team
Develop management and office administration skills
DUTIES AND RESPONSIBILITIES:
Maintain highest levels of customer care while demonstrating a friendly, cooperative and optimistic attitude at all times.
Demonstrate flexibility in satisfying customer service needs in a highly interactive environment.
Participate in cross-training of responsibilities as appropriate.
Maintain all paperwork and documentation as required.
Effectively communicate both verbally and written, with clients and company personnel.
Customer service oriented with a passion for interaction.
Effectively work individually or in a team environment
A desire for leadership, personal and professional growth.
WHAT WE OFFER:
Competitive compensation
Recognition of top performers
Fun and supportive team environment
Enhancement of sales and leadership skills
Open opportunities for advancement into leadership and management roles!
OTHER REQUIREMENTS:
18 years+ age
Pass a criminal record check
Able to work full-time Monday to Friday
If you are looking to advance your career by becoming a member of a growing and dynamic team we are eager to meet you. Please send your resume by replying to this post.