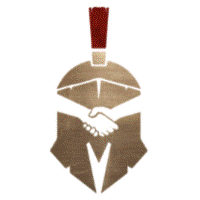 Entry Level Sales Associate - The Acquisition Group
Burnaby, BC V5G 1J9
We promise you haven't worked with anyone like us before. Our young, energetic and ambitious team has a passion for high growth and has recently expanded to British Columbia and is looking to expand our team. Our culture appeals to those who thrive in a fast paced, ever-changing, high growth work environment. We are passionate individuals who will do whatever it takes to get the job done and thrive off making an immediate impact day to day.
Job Description
POSITION SUMMARY:
We are looking for a highly motivated and energetic Entry Level Sales Associate to become a key member of our sales team. Our ideal candidate will help to promote new business and contribute to the company's customer base through various sales channels. The ideal candidate will have strong organizational and communication skills and previous experience in business to consumer sales.
ROLES AND RESPONSIBILITIES:
The roles and responsibilities of the Entry Level Sales Associate include, but are not limited to:
Promote new business and contribute to company's customer base by sourcing community partners and generating leads by prospecting and building referral networks
Meet potential customers by growing, maintaining, and leveraging your network
Make outbound phone calls and emails to leads and referrals
Track interactions and follow up over e-mail, phone and in-person as required
Implement and execute sales campaigns
Achieve weekly, monthly and quarterly targets
QUALIFICATIONS AND EXPERIENCE:
Post-secondary education in business or marketing (an asset)
Full time/Part time(3-4 days) availability
Ability to pass a criminal back check
2-3 years of business to consumer sales experience
Strong organizational, time-management and prioritization skills as well as strong ability to problem solve
Exceptional relationship management skills and the ability to build and grow connections
Flexibility to work days, evenings and some weekends
Able to work independently in a fast-paced entrepreneurial, start-up environment
Access to a reliable vehicle and valid driver's license
Proficient use of a personal computer in: MS software, including Outlook, Word & Excel
Think you have what it takes? We'd love to hear from you!