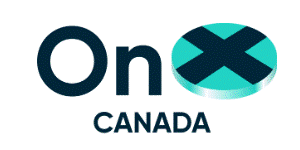 ERP Business Solutions Specialist - OnX Canada
Edmonton, AB
OnX OnDemand Consulting  
Title: ERP Business Solutions Specialist
Duration: PERM
Location: Edmonton, Alberta
OnX Canada is currently looking to engage a permanent resource for an ERP Business Solutions Specialist opportunity. In this role you will:
Provide highly responsive customer-focused application support for multiple business areas and product offerings
React with appropriate urgency to troubleshoot and resolve technical and/or functional issues of varying criticality
Manage multiple assignments and deliverables in a fast-paced environment.
Understand business needs and processes and translate them into efficient and cost-effective solutions that provide business value and meet strategic goals while avoiding negative impacts to any peer application or functionality
Develop and execute test cases and plans, both manual and automated, including the coordination of user acceptance testing with business stakeholders.
Qualifications:
3+ years' experience with design, development, maintenance and support of large-scale Enterprise applications with 2+ years supporting an enterprise scale ERP system – preference given to Oracle EBS 12.x experience.
2+ years providing technical or functional support of system integrations/interfaces - preferably for an enterprise grade COTS business product
Experience with procedural programming languages such as Oracle PL/SQL or Microsoft T-SQL in supporting medium to complex integrations/interfaces
Progressive experiences in a complex business process environment, providing or supporting integrated solutions for one or more of finance, supply chain, projects or human resources
Experience in process analysis, gathering, interpreting, and documenting business requirements, and mapping of this analysis toward business solutions
Experience with one or more of the following applications is considered an asset; Oracle eBusiness Suite, Hyperion Planning, Primavera Unifier, Primavera P6 and long-term financial planning applications
Business Intelligence acumen as an analyst or solution developer is an asset.