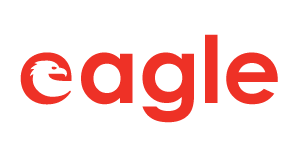 ETRM Data Architect - Eagle Professional Resources
Calgary, AB T2POM5
Eagle is currently seeking an ETRM Data Architect for a one (1) year contract opportunity, scheduled to begin immediately.


Key Responsibilities


The successful candidate will be responsible for:
Reviewing business and data requirements and interpret these into an architectural design that is aligned to the program target state architecture;
Creating and documenting future state architectural options to address specific issues or initiatives;
Acting as subject matter expert and make recommendations while providing technical counsel as necessary;
Ensuring that architectural solution aligns with future state vision;
Developing data standard architecture deliverables (Conceptual architecture, logical architecture, reference architectures, architecture decisions) for large, medium-to-high complexity, projects that describes the business context for the initiative and will include the relevant application, business, data architecture components that will make up the entire solution;
Collaborating with project team and IT Operations to define and implement standards for design and development and utilization of appropriate methodologies;
Designing and developing processes for source data ingestion, transformation, and database loading;
Providing expertise in data modeling, reporting and data management;
Driving design, coding, and other technical standards development and ensures adherence to the standards in the domain;
Analyzing metadata to include business descriptions of the data, details of any calculations and summaries, descriptions of the sources, and indications of data quality and currency;
Leading resolution of data challenges in an enterprise environment;
Providing architecture governance to ensure that the agreed design is followed throughout the lifecycle of the project and is actively involved when variations occur;
Developing presentation material for reviews with business and Governance Committees;
Ensuring that solutions leverage published standards and architecture patterns, and assist with development of new patterns/standards when required; and,
Meeting and interfacing with business and IT managers on data architecture deliverables.


Skills and Qualifications


The qualified candidate must have:
A Post-secondary Degree or Diploma in Computer Science and/or Business;
Eight plus (8+) years of solution architecture experience;
Excellent client engagement with excellent communication (written and oral) and interpersonal skills;
The ability to conceptualize and communicate complex topics in a clear and understandable manner;
The ability to communicate business requirements to technical people;
Situational leadership, influences priorities of work execution, strengthens trust and commitment across the team, fosters a shared direction, able to make decisions; and,
Experience with Allegro Horizon and SAP S4/Hana highly desired.


Don't miss out on this opportunity, apply online today!


Eagle is an equal opportunity employer and will provide accommodations during the recruitment process upon request. We thank all applicants for their interest; however, only candidates under consideration will be contacted. Please note that your application does not signify the beginning of employment with Eagle and that employment with Eagle will only commence when placed on an assignment as a temporary employee of Eagle.