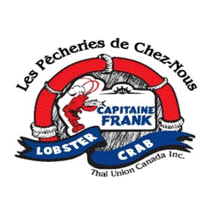 Fish Plant Worker - Thai Union Canada Inc (Les Pecheries de Chez Nous)
Val Comeau, NB E1X 4L1
Company: Thai Union Canada Inc (Les Pecheries de Ches-Nous )
Vacancies: 50

Wage: $13.85 + piece work + overtime after 44 hrs. 
Hours: 35 hrs. to 44 hrs.  per week
Job requirements:
Languages: English and or French
Education: 

No degree, certificate or diploma
Field Work Location Experience: New Brunswick; Newfoundland; PEI, Nova Scotia

Experience: 

Experience an asset
Security and Safety: 

Bondable; Criminal record check
Work Site Environment: 

Wet/damp; Noisy; Odours; Cold/refrigerated
Transportation/Travel Information: 

Own transportation; Public transportation is not available
Work Conditions and Physical Capabilities:
Repetitive tasks; Handling heavy loads; Physically demanding; Manual dexterity; Attention to detail; Hand-eye co-ordination; Standing for extended periods; Bending, crouching, kneeling; Overtime required
Personal Suitability: 

Flexibility; Reliability
Fish And Seafood Plant Cutters And Cleaners Specific Skills: 
Cut, clean and trim fish or seafood prior to marketing or further processing; 

Disjoint and remove meat from lobsters or other crustaceans preparatory to canning or further processing.


Fish And Seafood Plant Machine Operators Specific Skills:
Set up and operate machines to clean, cut, cook, dehydrate or otherwise process fish or seafood products.