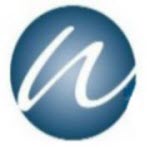 Forklift - Winter Technical Staffing
Scarborough, ON
Our client is a manufacturer of HVAC products and plumbing supplies. They are looking for experienced forklift operators to assist on the production floor.
Location: Markham/Finch area.
Day shift: 7am-3:30pm Mon-Fri
Pay rate: $16.00 per hour for the first 4 months of probation. After probation, you are hired permanently with the company. At that time, you will receive FULL benefits and a pay increase


REQUIREMENT
-Must have a valid counterbalance/Raymond reach license
-Must have hands on experience on both the counter balance and Raymond reach of at least 1+ year.
-Able to pass a criminal back check

If you have the skills and experience that we are looking for to be successful in this role, please submit your resume by email to rob@winterstaffing.com , or fax 416-495-8487 quoting the job title in the subject line. Only successful candidates will be contacted for an interview.
We are an equal opportunity Employer