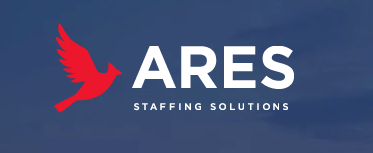 Front-End Developer / Designer - ARES Staffing Solutions & JobPostings+
Toronto, ON M4S 1X8
Thanks for checking out this fantastic new opportunity! 

Whether you're an experienced professional, or a recent graduate –  ARES brings value to your job search. Through our company, you can access opportunities and connect with an amazing network of Canada's top employers. 
---
Overview

Our client is one of the fastest growing and largest Google Premier Partner, having won awards for their services helping customers plan, build, and execute digital advertising campaigns for companies across North America and worldwide. They are continuing to grow and looking for a Front-end Developer / Designer with minimum 4 years experience to join their team.
You will be building and developing email marketing software and designing and building banner ads. Bring your design and development skills to a creative environment that lets your talents flourish.
Requirements
Experience using Figma, Sketch, or Adobe Photoshop to produce appealing designs for websites and banner ads
Knowledge developing websites using HTML, CSS, and Javascript
Experience using CSS preprocessors like SASS
Knowledge of developing websites using the WordPress platform
Previous experience working in a digital agency preferred
You have creative flair, versatility, conceptual/visual ability, and originality
Ability to present designs and communicate ideas and concepts
Strong multitasking skills to manage multiple projects simultaneously
An understanding of what makes a design attractive from a customer's perspective
Strong attention to detail
A willingness and drive for continuous learning
Experience using static site generators like Jekyll is an asset
Familiarity with version control systems like Git is an asset
---
After 18 years of success, we have the knowledge, relationships and resources to help your career soar. World-class companies select ARES to help staff their teams.
We specialize in Contract, Contract To Hire, and Permanent Information Technology Staffing.
Connect with us today.