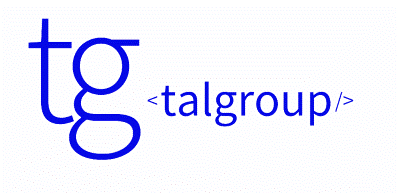 Front-End Developer - TAL Group Inc
Toronto, ON
Full-Time Position - Toronto
Hiring a full-time Front-End Developer in Toronto, ON! This role will build applications that are responsive & performant. This is an exciting opportunity to join a cutting edge team with great perks!

Perks You'll Love
- Join a cutting edge, go big or go home team with transparent culture
- Annual performance and team party
- Compensation plan includes Apple Macbook Pro/Air & Smartphone

What You'll Be Doing
- Build web and mobile front-ends
- Building applications that are responsive & performant
- Produce high quality HTML/CSS pages from mock ups
- Cross team collaboration
- Working with the Microservice stack

What You're Bringing
- Degree in Computer Science, similar field, or equivalent experience
- 4+ years of experience of software development
- Experience using Angular, React or VUE.JS
- Interest and ability to learn new technology stacks as needed
- Experience with server-side web app code, e.g. REST APIs using Java, Ruby and/or Node.js
- Doesn't shy away from testing and code review
- React Native or similar experience plus

We Are An Equal Opportunity Employer
All qualified applicants will receive equal consideration for employment without regard to race, color, religion, gender, gender identity or expression, sexual orientation, national origin, genetics, disability, age, or veteran status.

Canadian Work Authorization
All applicants MUST be authorized to work in Canada. Any applicants not meeting this criteria will not be notified and will not be considered eligible for the position.