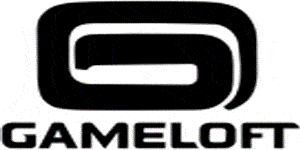 Game Economy Designer - Gameloft Toronto
Toronto, ON M6K 1E9
Company Description
Leader in the development and publishing of mobile games, Gameloft® has established itself as one of the top innovators in its field since 2000. Gameloft creates games for all digital platforms, two of which are featured in the "Top 10 Games by All-Time Worldwide Downloads" from App Annie. Gameloft operates its own established franchises such as Asphalt®, Order & Chaos, Modern Combat and Dungeon Hunter and also partners with major rights holders including Universal, Illumination Entertainment, Disney®, Marvel®, Hasbro®, Fox Digital Entertainment, Mattel® and Ferrari®. Gameloft distributes its games in over 100 countries and employs 4,600 people worldwide. Every month, 114 million unique users can be reached by advertisers in Gameloft games with Gameloft Advertising Solutions, a leading B2B offering dedicated to brands and agencies. Gameloft is a Vivendi company.
All trademarks referenced above are owned by their respective trademark owners.
Job Description
Assist in the creation of sustainable games as a service, generating recurring revenue.
Identify purchase drivers in the game economy and define key points of exposure.
Balance the utility of virtual items, their sources, and life cycles, with respect to their relationship with the game loop and mechanics.
Define metrics which will allow you to regularly provide data-driven recommendations on design, tuning and pricing.
Conduct in-depth analysis of player behavior, segmented by relevant cohorts.
Stay up to date on industry trends, best practices, and key competitors.
Play-test on a regular basis to gain insights from a player's perspective and understand how to increase the game's perceived value.
Qualifications
Strong analytical and formal thinking, able to break problems down into their key variables and identify the relationships between them.
Statistical knowledge, able to formulate ratios and indexes specific to each game, identifying specific weaknesses and strengths in its economy design.
Marketing knowledge, able to formulate adequate selling strategies to improve financial performance.
Econometrics skills, able to model problems into quantitative systems, and draw qualitative conclusions out of quantitative data.
Sensitivity to gameplay and game design, understanding how to build needs and emotions in the context of a game.
University degree with focus on Economics, Statistics, Mathematics, or Marketing is an asset.
Fluent written and spoken English, concise writing skills.
Comprehensive proficiency in MS Excel.
Passion for games on all existing formats: board games, card games, sports, paper RPGs, gambling, all genres of videogames with special focus on MMOs and competitive games.
Up-to-date knowledge of the free-to-play market, both web-based and on mobile devices.
Understanding of database systems.
Additional Information
Why join Gameloft?
You want to be part of an exceptional experience, within a company that is constantly growing.
You want to work with talented people who are industry pioneers.
You want to join a global company and meet great people around the world from all walks of life.
Or, you are just looking for a fun place to work!
What Gameloft Toronto can offer you?
Flexible working hours to suit your schedule
Health insurance coverage
Employee Assistance Program; because sometimes we need a helping hand
Video game room equipped with your favourites
Social Club events
Fresh Fruit every morning
Mentorship program and expert-led courses to help you strengthen your skills or learn something new
Only selected candidates will be contacted, and your CV will be saved in our files for 6 months.
As part of our Recruitment process, we would like to know more about your interests when applying to Gameloft.
The survey may take you less than 5 minutes to complete, and is totally anonymous. Your honest answers will have no impact on whether you will get the job or not.
They will only be used to support our continuous efforts to match our Employer brand with our candidate's expectations.
 Many thanks for your help!
 Kind regards
Gameloft Toronto is an equal opportunity employer and is committed to fostering diversity and inclusivity within our work environment. Gameloft Toronto welcomes and encourages applications from people with disabilities. Accommodations are available on request for candidates taking part in all aspects of the selection process.
Code: #LI-RD2