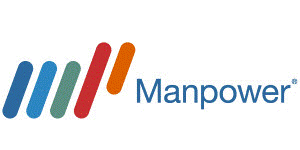 General Labour - Manpower
Brantford, ON
Our client located in Brantford is on the grow again! Are you looking for a full time permanent contract position? Are you open to days and afternoon rotation? Read on!!

What does the position offer to you?
* Fair market compensation $17.50+- shift premium on afternoons
* Medical and dental upon permanent hire

What is the role?
*Assembly
*Machine operation/assistance
*Quality Control
*Maintain a clean and safe work environment
*Other duties as assigned

What do you bring?
*Manufacturing experience
*Must be able to work 2-week rotating shifts - days & afternoons
*Ability to lift up to 50 lbs
*Able to stand for full shift

Interested in this role? Apply today, or email Charity at charity.magowan@manpower .com

Manpower Group recognizes the importance of providing an accessible and barrier-free environment. We are committed to creating a welcoming, fair and inclusive environment by offering equal opportunity to access our services. At Manpower Group, we are committed to providing accommodations, and will work with you to meet your needs.