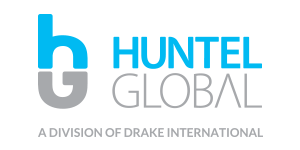 General Labour de Huntel Global
Toronto/GTA, ON

Are you an organized person? Do you like to see a task completed from start to finish?

Our client located in North York is looking for general labour for there facility for ongoing needs. You will work alongside the client's team labelling product and also pick and pack the product for there e-Commerce sites.



Job Requirements



Prepares orders by processing requests; pulling materials; packing, wrapping and labelling pallets; placing material in the staging area
Completes order shipment by unloading trucks efficiently
Unload incoming material shipments and store efficiently in designated locations
Organize stock and maintain inventory; restock materials as required
Inspect materials for defects and damage
Organize space in the warehouse
Assist in completion of inventory audits
Maintains safe and clean work environment by keeping warehouse neat; complying with established policies and procedures
Teamwork, coordination, organization, planning, time management, reporting skills, inventory control, documentation skills, equipment maintenance, dependability
The worker must be able to physically perform the job functions, which may include repetitive heavy lifting.
Excellent communication skills both verbal and written
Ability to attend work regularly
Must be proficient in written and spoken English
What's in it for you?
$15.00 + per hour depending on experience
Full-Time hours with potential overtime shifts
Chance to learn new skills and develop in the role
Benefit package optional after 300 hours of work

INDTDFlex

Refer a Friend
Introduce your friends to Drake and we will pay you up to $500* if we place your friend in a permanent position. You can also earn $50* if we place your friend in a temporary assignment. * Please see your local branch for details. (Offer not available in the province of BC).