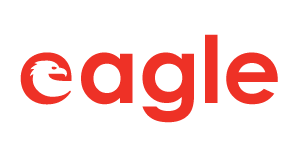 Help Desk Support - Eagle Professional Resources
Toronto, ON M5E1H5
Eagle currently has a career opportunity for a Help Desk Support and we are looking to speak to qualified candidates with the skills and experience outlined below.


This position is a 12-month contract located in Toronto, ON to start immediately.


Summary:


The Help Desk Support person will have responsibilities for providing end to end hosting solutions for mission critical web hosting. The individuals chosen for these roles are to be senior technical resources with a wide breadth of technical experience and expertise. As such, they are empowered to make on the spot design and operational decisions.


As the Help Desk Support, you will be responsible for:
Provide complex end to end web hosting solutions for customers;
Promote and enforce best practices on solutions delivery to produce maximum uptime;
Provide leadership to physical security and facilities teams;
Provide consultative and professional services to our customers;
Work with vendors for product information, pricing and support;
Perform datacentre tours for customer prospects;
Assist in provisioning of customer architectures;
Engage other departments for solutions design and delivery;
Research and evaluate new products and technologies;
Design and build tools to assist in operations management such as knowledge bases, capacity planning  systems etc.; and,
Perform quality assurance and testing to ensure production readiness.
What we're looking for:
College or University Degree focusing on the discipline of telecommunication or engineering;
Bilingualism (English/French) preferred;
Minimum two (2) years network experience in a data center and managed IT services environment;
Strong analytical and interpersonal skills;
Ability to work in a fast-paced, ever changing environment;
Skilled in operation of MS Office, Project and ability to familiarize and work with internal order processing tools.;
Capable of building an informal knowledge network to assist in their knowledge and development;
Excellent understanding of server operating systems (Linux, Windows);
Strong understanding of IP, subnetting and TCP/IP protocols;
In Depth of knowledge in backup and storage technologies;
Excellence in security systems such as firewalls, VPNs and IDS;
Strong understanding of networking fundamentals and OSI model;
Excellent verbal and written communication skills;
Excellent teamwork and customer service skills;
Good understanding of sales cycle;
Good knowledge of hosting marketplace experienced with Windows and open-source operating systems;
Having some in-depth knowledge of switching and routing would be an asset;
Previous experience or knowledge of SQL, Exchange, Citrix would be an asset; and,
Cisco CCNA, CCNP, CCIE, Microsoft MCSA/MCSE, Red Hat RHCT or other, Network+.


Don't miss out on this opportunity, apply online today!


Eagle is an equal opportunity employer and will provide accommodations during the recruitment process upon request. We thank all applicants for their interest; however, only candidates under consideration will be contacted. Please note that your application does not signify the beginning of employment with Eagle and that employment with Eagle will only commence when placed on an assignment as a temporary employee of Eagle.


JOB# 61102