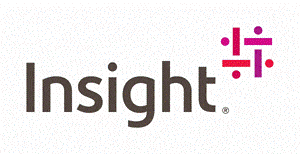 HPE Solutions Architect (Technical Sales Specialist) - PCM Canada
Greater Toronto Area, ON
Location: Richmond Hill and Mississauga, ON
General Accountability
Support Inside and Field Sales teams in building solutions around HPE technology portfolio, based on individual customer business needs.
Specific Accountabilities


Work closely with sales reps to develop business-value driving solutions for their clients


Lead engagement with customer stakeholders to design solutions based on specific business needs


Work with professional and managed services teams to define SoWs for individual projects


Build and maintain relationships with partner representatives


Represent the company in a face to face customer location visit, industry conference/trade show, vendor meeting, etc


Respond to service, product, technical, and customer-relations questions on subjects such as features, specifications, and repairs on current and discontinued products, parts, and options, based on customer entitlement (warranty through mission-critical


Qualifications (Education/Experience/Skills & Abilities)


Undergraduate University degree


5+ years of experience in relevant technologies and customer environments (HPE preferred)


HPE ATP and ASE certifications (MASE preferred but not required)


Excellent verbal and written communication skills


Experience in design and best practice methodology in a technical environment


Excellent analytical and problem-solving skills


Software and hardware knowledge of computing, storage and peripheral devices


Superior customer service skills


Partners frequently with the sales teams.


Ability to solve and document solutions for the usage of other technicians and customers


Ability to lead resolution activities with escalated customers


Ability to contribute to technical action plans


Focus on one or more product lines (for example, proactive, reactive, storage, enterprise systems, etc.).


Physical Requirements
Office environment with computer work.  May have extensive periods of sitting, typing, talking (i.e. presentation), and phone use (may include headset). Diving within GTA. May need to lift up to 10 lbs.
As a condition of employment, this job is subject to the successful completion of the following Pre-employment conditions: Reference Checks, Criminal Background Checks and a Driver's Abstract if required for the role.
PCM Canada is proud to offer reasonable accommodation to job applicants with disabilities. If you need assistance or an accommodation due to a disability, please inform us during the application process.