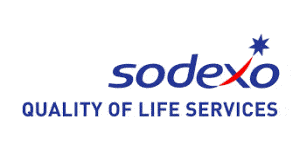 Human Resources Advisor - Sodexo Canada
Edmonton, AB T6H5C3
Human Resources Advisor
 

Energy & Resources, Ft. McMurray, AB
Your Contribution:
Grow your career with a company that shares your passion.   Our Energy and Resources Division is seeking a dynamic individual to fill the role of Human Resources Advisor for our site located in Ft McMurray, AB. 
The Sodexo Canada team at our large Alberta Camp is seeking a dynamic individual to fill the role of HR Advisor for our lodge.  Depending on your location, this is a fly in/fly out opportunity that will require a rotation of 14 days in camp, 7 days out.  In this role you will support the site management team and District Manager of Remote Sites at our remote sites.  You will work with and report to the HR Manager. You will leverage your excellent communication and negotiation skills to assist the management team.  Your experience working within unionized environments is a strong asset for this role as well as your experience working with Indigenous communities.
Accountabilities:
·
Providing HR support to Operations in consultation with the HR Manager – Western Canada
·
Assist Operations with administration of HR policies;  HR / LR related worksite investigations in consultation with the HR Manager, Western Canada 
·
Liaise with HR Manager,Western Canada  to provide guidance on Employee/Labour Relations matters (e.g., investigation results, issues of constructive counselling, discipline, provincial/federal guidelines)
·
Liaise with HR Manager,Western Canada  in response to allegations of unwanted/unacceptable treatment (Legal, Human Rights, and ESA complaints) and grievance resolution 
·
On-site recruitment and selection of frontline employees 
·
On-site training and onboarding of frontline employees
·
Possesses strong sense of self-accountability and respect for confidential information 
·
Ability to work independently and take initiative in a fast paced environment  
·
Records maintenance for HR related 
·
Contribute to a safe and welcoming work environment for all team members
·
Demonstrates leadership in Diversity and Inclusion initiatives 
·
Other office related duties and responsibilities as assigned
Growth and Development:
·
Minimum of 2 - 5 years in Human Resources
·
Experience in LR environment an asset with a minumum of 2 years experience with employee relations/LR
·
Experience in a unionized and multi-site operation an asset 
·
University Degree or College diploma or combination of Education and Experience. 
·
Previous experience in a hospitality or service provider environment is an asset
·
Ability to work effectively in situations involving rapid change, shifting priorities, and/or simultaneous demands.
·
Ability to develop new and maintain existing relationships with stakeholders.
·
Comfortable collaborating and working in a remote team environment
Value Behaviours:
Integrity
Flexibility
Analysis and Decision Making
Strong Interpersonal Relations
Excellent Communication Skills
Leveraging Networks
Championing Diversity
Managing Employee Performance and Development
Who We Are:
Recognized as a strategic partner, Sodexo is the global leader in services that improve Quality of Life, an essential factor in individual and organizational performance. Operating in 80 countries, Sodexo serves 75 million consumers each day through its unique combination of On-site Services, Benefits and Rewards Services and Personal and Home Services. Through its more than 100 services, Sodexo provides clients an integrated offering developed over 50 years of experience.  Sodexo's success and performance are founded on its independence, its sustainable business model and its ability to continuously develop and engage its 420,000 employees throughout the world.
Our Advantages 
*A wide array of interesting jobs *Nationwide locations *Tremendous growth possibilities *Continuous learning opportunities *Incentive Plans *Rewards & Recognition *Employee Benefits *Flexible Time *Discounts *Committed to People Development *Promoting Individual and Collective Achievements *Diversity and Inclusion *Corporate Citizenship *Hunger Fighting Initiatives *Environmentally Conscious………… To find out more, come visit us at:
www.sodexo.ca
Sodexo is committed to Employment Equity and Diversity. We do not discriminate against any employee or applicant for employment because of national origin, race, religion, ethnic group, age, disability, gender, sexual preference, sexual or gender identity, status as a veteran or any other federal, provincial or local protected class.
"We welcome and encourage applications from people with disabilities.  Accommodation is available on request from candidates taking part in all aspects of the selection process."
*Only those candidates under consideration will be contacted. *