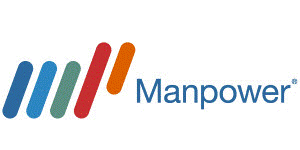 Industrial Electrician - Manpower
Scarborough, ON
Permanent part time position as an Industrial Electrician in the food industry.
Location: Scarborough Locations

What's in it for you?
*Full time hours permanent job
*Pay Rate $36.98/hour to start
*Health and Dental Benefits
*Vacation
*Straight shift (Midnights or full time weekend shifts)
*Shift Premium and annual bonus

What is the Job?
*Maintain, troubleshoot, and conduct preventative, predictive and corrective maintenance tasks
*Utilizing GMP, 5S, and Lean manufacturing practices to optimize production
*Proactively inspecting, cleaning and lubricating equipment

What do you bring to Mondelez?
*Industrial Electrician Trade Certificate/ License (e.g. 442A)
*309A with 2+ years' experience in manufacturing
*Experience an Industrial Electrician in packaging/processing/manufacturing roles
*Good knowledge of mechanical, pneumatic, vacuum, electric and hydraulic systems
*High School Diploma

Apply today! Not the job for you? Set up your profile at manpower.ca and see what other opportunities Manpower has available currently.

As a leader in employment services, Manpower connects you to the right job - the job that fits not only your skills and experience, but also what's important to you. Whether you're just entering the workforce or making a career change, we have the resources to guide you through your journey, including expert career advice, an online assessment portal, and access to thousands of free courses and jobs opportunities. We're here to help you win in the world of work.

ManpowerGroup recognizes the importance of providing an accessible and barrier-free environment. We are committed to creating a welcoming, fair and inclusive environment by offering equal opportunity to access our services. At ManpowerGroup, we are committed to providing accommodations, and will work with you to meet your needs.
76 000,00 $ - 76 000,00 $ /an