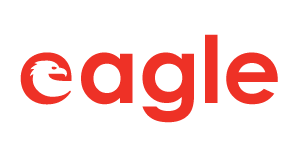 Intermediate IT QA Analyst de Eagle Professional Resources
Calgary, AB T2P5H1
Eagle is currently seeking an Intermediate IT QA Analyst for a five (5) month contract opportunity, scheduled to begin in November.


Key Responsibilities


The successful candidate will be responsible for:
Creating an end-to-end test plan;
Executing the plan and managing all activities in the plan to ensure that all the objectives are met and that the solution works as expected;
Ensuring that testing is well defined, planned, and executed;
Executing testing of every phase and feature of a mid-scale solution to identify potential issues and fixes before the product goes live;
Testing solution in terms of functionality, performance, reliability, stability, and compatibility with other legacy and/or external systems;
Gathering requirements from various sources, including interviews with programmers and business users, project documentation, and bug reports;
Creating and maintaining functional, integration, end-to-end, performance, and load tests;
Developing test plans and test scripts that will demonstrate that project deliverables meet the business requirement;
Writing detailed bug reports and fixes;
Assessing quality and associated risk; and,
Liaising with the Business Lead to confirm test results and obtain business acceptance.


Skills and Qualifications


The qualified candidate must have:
An Undergraduate Degree; and,
Five (5) years' relevant experience.


Don't miss out on this opportunity, apply online today!


Eagle is an equal opportunity employer and will provide accommodations during the recruitment process upon request. We thank all applicants for their interest; however, only candidates under consideration will be contacted. Please note that your application does not signify the beginning of employment with Eagle and that employment with Eagle will only commence when placed on an assignment as a temporary employee of Eagle.