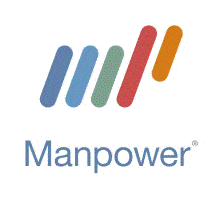 Intermediate Mechanical Engineer de Manpower Professional
Joffre, AB
Intermediate Mechanical Engineer

Manpower is currently seeking an Intermediate Mechanical Engineer for a long term contract position in Joffre, AB.

Responsibilities:
• Support construction and commissioning activities for the revamp of two cracking furnaces
• Respond to RFIs and escalate to engineering design firm when required
• Provide engineering opinions on B31.1 and B31.3 piping systems installations
• Provide engineering opinions for cracking furnace equipment & components
• Participate and assist in system walk-downs and acceptance for mechanical completion step
• Assist construction and commissioning efforts by creating engineering design packages following Management of Change processes
• Coordinate "As-Building" work for mechanical discipline; scope primarily entails liaison with and surveillance of third party service provider

Required Education / Experience:
• P.Eng. Designation
• 8+ years' experience working as a Mechanical Engineer
• Working knowledge of ABSA requirements, CSA B51, ASME/ANSI B31.1 and B31.3 is required
• Experience with cracking furnace systems: design, modification & operation would considered be an asset

Please email your resume directly to

cassia.rodrigues@manpower.com

or call 587-437-4556.

Alternatively, you can view our current open positions on manpowerab.com

Even if this one might not be the one for you, please do not hesitate to send your email to

Calgary.ab@manpower.com

and let one of our Talent Management Consultants
connect with you about our other opportunities.

Follow us on Facebook (manpoweralberta), Instagram (Manpower.AB), twitter (ManpowerAB) & LinkedIn (ManpowerAB).