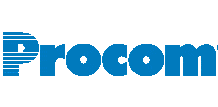 Intermediate Scrum Master de Procom
Vancouver, BC
Client ID: 278571
Intermediate Scrum Master
The Scrum Master is responsible for delivering programs or projects for major business areas and for ensuring support of the production applications meet the expected service levels of our customers.
The position is responsible for guiding, coaching, and educating product owners and development teams through story development, iterations, retrospectives, product backlog management and decision making.
This position creatively promotes an open, transparent, and respectful team environment, and applies specialist knowledge of agile and scrum to help teams deliver and continuously improve their product quality, velocity of delivery and professional development.
Intermediate Scrum Master Job Details
This position guides the team through the scrum process, helping to remove any impediments blocking progress as they work to provide internal and external customers with exceptional products.
This position will assist others with their work in order to ensure the team as a whole is successful.
Intermediate Scrum Master Mandatory Requirements:
This position requires a Bachelor's degree in Computer Science or STEM (Science, Technology, Engineering, Math), and a minimum of 4 years' direct hands-on experience in the agile practice, inclusive of 2 years in DevOps environments, 1 year developing/delivery in the cloud.
Certified Scrum Master (CSM) or equivalent certification such as CSPO, CSD, CSP, or PMI-ACP, CDA is also required.
An equivalent combination of education and experience may be considered.
Certification of education/experience required
2+ years of experience in an Agile/DevOps environment.
4+ years of direct hands-on leadership of teams.
Ability to work with medium to medium-high complex and integrated environments.
Considerable experience identifying and removing roadblocks towards team progress.
Considerable experience providing constructive feedback on technical and non-technical performance.
Considerable experience planning, scheduling and facilitating team activities.
Considerable experience guiding, coaching and educating teams through product delivery using Agile methods.
Intermediate Scrum Master Assignment Location:
Richmond, BC
Intermediate Scrum Master Assignment Length:
18 Months