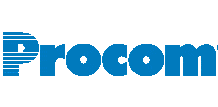 Intermediate Software Developer de Procom
Vancouver, BC
Client ID: 278646
Intermediate Software Developer
The DevOps Software Developer is responsible for developing one or more parts of application systems (systems of engagement and/or systems of record) and integration with other systems, including designing it to fit into the architecture, prototyping the user interface, implementing, unit-testing, and integrating the components that are part of the solution.
Intermediate Software Developer Job Details:
This position is typically assigned to medium complexity work with occasional stretch targets of complex work. The position fully participates in activities that support the team's delivery and continuous improvement through assisting other roles with their work, mentoring and promoting a respectful and collaborative culture.
Intermediate Software Developer Mandatory Requirements:
Considerable experience in leading the development cycle (design, develop, integrate, test, prototype).
Considerable experience using agile and DevOps tools, techniques and processes.
Considerable experience participating in all activities that support team delivery.
Ability to work with medium complexity and integrated environments.
Bachelor's degree in Computer Science or STEM (Science, Technology, Engineering, Math) and 3-6 years of equivalent work experience in IT.
Of the 3-6 years, a minimum of 2 years of relevant work experience with agile methodologies, cloud and a DevOps environment, IT involving development, unit testing, production support and problem resolution.
An equivalent combination of education and experience may be considered.
Intermediate Software Developer Assignment Location:
Richmond, BC
Intermediate Software Developer Assignment Duration:
18 Months