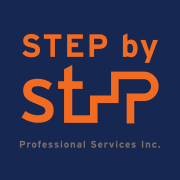 Isilon & ECS Consultant - Step BY Step Professional Services Inc
North York, ON M2M4J1
We are currently looking to engage an Isilon Operational Specialist on a 3 month contract engagement in North York.
You will be handling day to day management of the Isilon environment
Assisting customer with brining on new workloads to Isilon
Providing Transitional Knowledge Transfer to the customer on Isilon
Knowledge in ECS even at the highest of levels an extremely large value add.
2 Months Isilon and 1 Month ECS – 3 months total if we get someone with the knowledge in both other nice to haves, but not required stickily; operational junior knowledge (like a 1-3):
We would like to thank you personally for applying to Step by Step Professional Services Inc. Please note that we will review your application and only those candidates selected for further consideration will be contacted directly. However, we will retain your application on file and would be pleased to contact you if further opportunities arise.