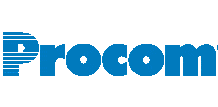 Java Lead/Architect - Procom
Toronto, ON
Client ID: 276186
Solution Architect
On behalf of our client in the Banking Sector, PROCOM is looking for a Solution Architect.
Solution Architect – Job Description
Overseeing the intermediate to junior developers to provide guidance and direction in terms of lower level technical design, coding standards, unit test coverage and deployment strategies.
Ability to do pair programming using Java with the developers when needed.
Perform code reviews to make sure that proper standards are followed and provide guidance.
Helping developers overcome technical hurdles around connectivity to various internal and external systems which are using REST, SOAP and Tibco.
Stakeholder management at his/her level including internal and external teams and report back key issues and risks to the stakeholders.
Incremental changes to overall project architecture where needed and get them approved from the central architecture body.
Keeping the architecture artifacts up to date based on the current state of the project.
Solution Architect – Mandatory Skills
7 year of hands on coding experience in Java, C#, C developing enterprise scale systems.
Experience in designing and developing services using REST, Soap. - 3 years
3 years of Solution Architect and design experience designing enterprise level systems.
Good interpersonal communication skills.
Stakeholder management experience using decks etc. - years
Hands on experience in collaboration tools like Jira, Confluence - 3 years
Solution Architect – Nice to Have Skills
Banking Industry experience
Experience in Wealth business would be a big plus.
Working experience in the cloud setup (private or public)
DevOps experience
Solution Architect - Assignment Start Date
ASAP – 8 months to start
Solution Architect - Assignment Location
Downtown Toronto